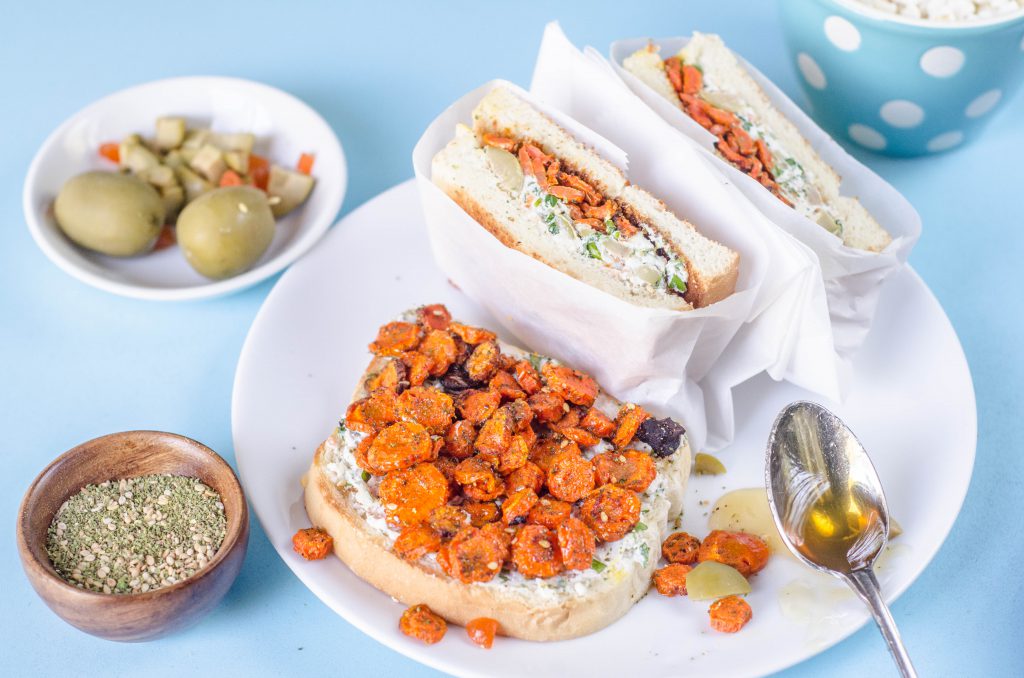 Life is too short for the same old, same old sandwiches. How many peanut butter & jelly, tuna, or egg salad sandwiches can one person eat in a life time? Sandwiches are simple, portable, and can be quite delicious with just a little bit of effort and creativity. I love sandwiches that have a mix of colors, textures, and tastes.
In this roasted carrot and goat cheese sandwich you get sweetness from the roasted carrots, tangy creaminess from goat cheese, and a bit of salty bite from the green olives. Are you familiar with the spice blend za'atar? It is a Middle Eastern seasoning made from dried herbs, spices, and sesame seeds. I buy za'atar at the Middle Eastern market. You can also order za'atar on Amazon.
You may recall this recipe for Za'atar Roasted Tomatoes and Pita Chips from earlier this year.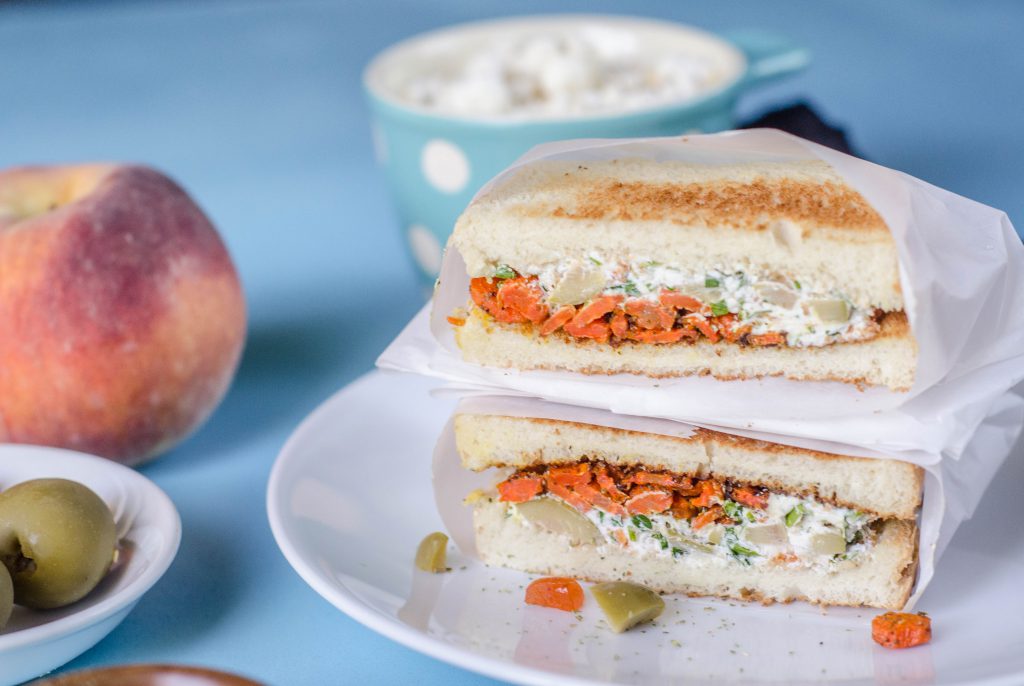 If you aren't a fan of goat cheese you can use cream cheese instead. The cream cheese will have less tang and a smoother texture. Plus, it might be easier to find and more economical but I love goat cheese so usually use it for this sandwich. Also, if you aren't a green olive lover you can leave them out, use black olives or substitute capers instead.
You will want to use a bread that when toasted is hearty enough to hold up to spreading the thick goat cheese mixture. I used plain white sandwich bread but I can think of a few other breads that would make a great sandwich. I like the idea of a walnut raisin bread or a honey wheat bread.
Next time I make this sandwich, I will use thicker carrots and slice them slightly on the diagonal in order to get more surface area to roast. I also think that thicker slices of roasted carrot will make the sandwiches more substantial when you go in for a bite.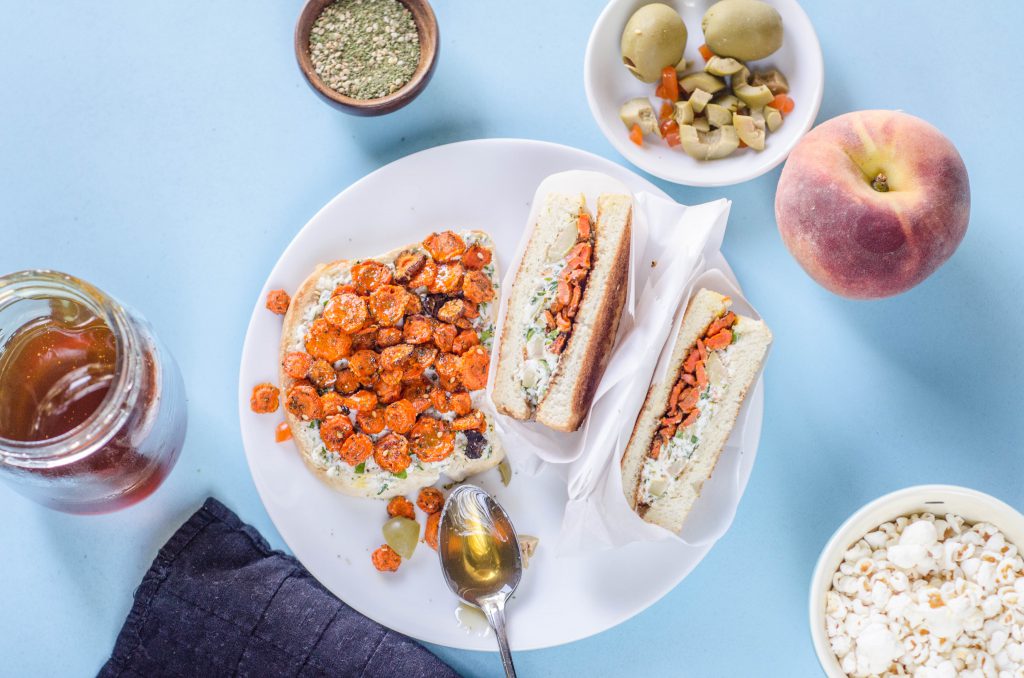 What are your slightly out-of-the-box sandwiches you like to make and eat? I am always looking for something new.
How to Make Roasted Carrot and Goat Cheese Sandwiches