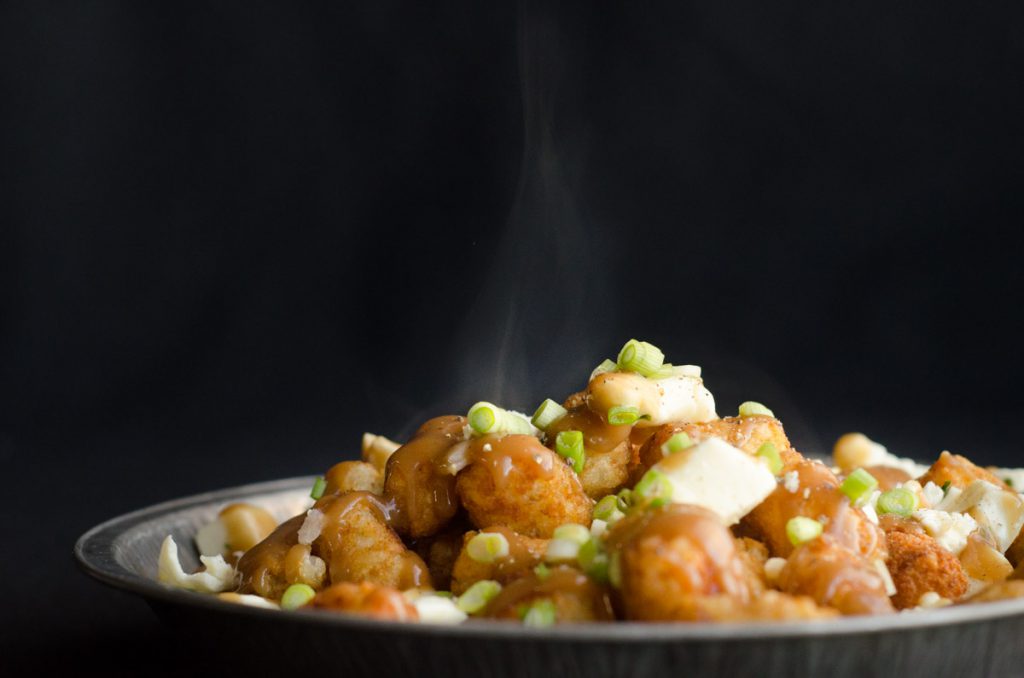 It's time for some real talk. You guys know that I typically focus on whole food, plant-based recipes here on Hello Fun Seekers. But sometimes you need something else. Call it comfort food or Super Bowl food, or whatever you need to justify this delicious but in no-way-healthy dish.
I want to share with you guys a dirty little secret of mine. I love tator tots, despite the fact that they represent everything that I hate in food. Frankenfood. This is what I like to call processed food made in a factory that bears little resemblance to the natural food from whence it came. What the hell are those ingredients?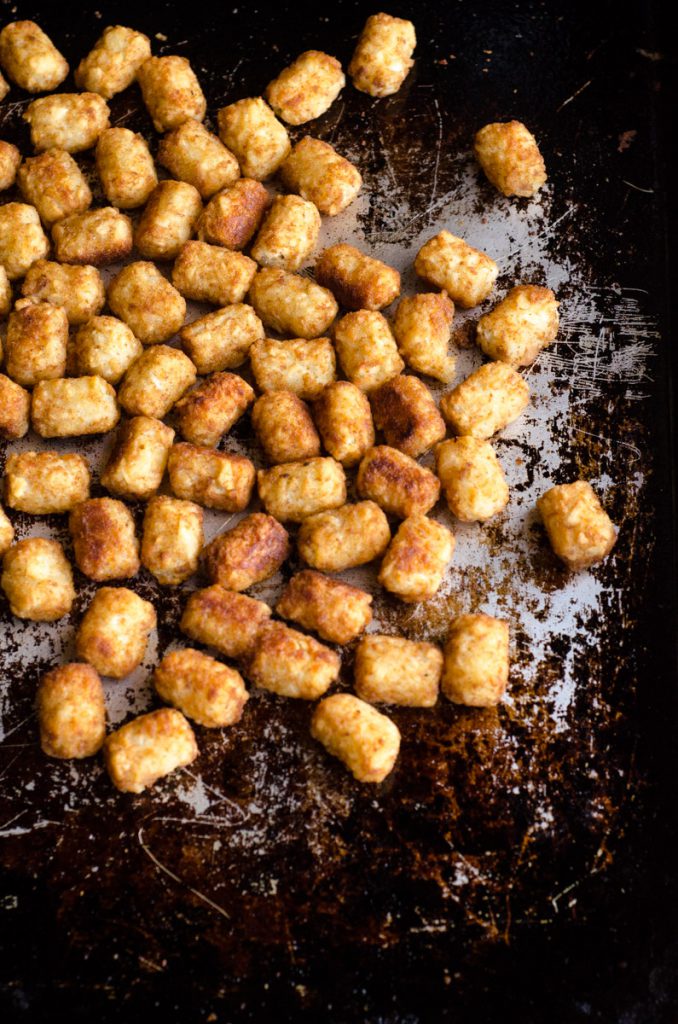 That being said, I love tator tots. I can't help myself. But, I do try to limit my tator tot fix to the occasional treat. This recipe is nod to our neighbors to the North. Canadians have an unparalleled level of expertise on hockey, beer, and poutine. For the uninitiated, poutine is traditionally a snack of French fries, cheese curds, and brown gravy.
In general, I am not a fan of fried foods and never fry food in my kitchen. The mess! The smell! No thank you. But, I can get 100% behind baking a tray of tots. See the note in the recipe for tips on crisping up baked tots.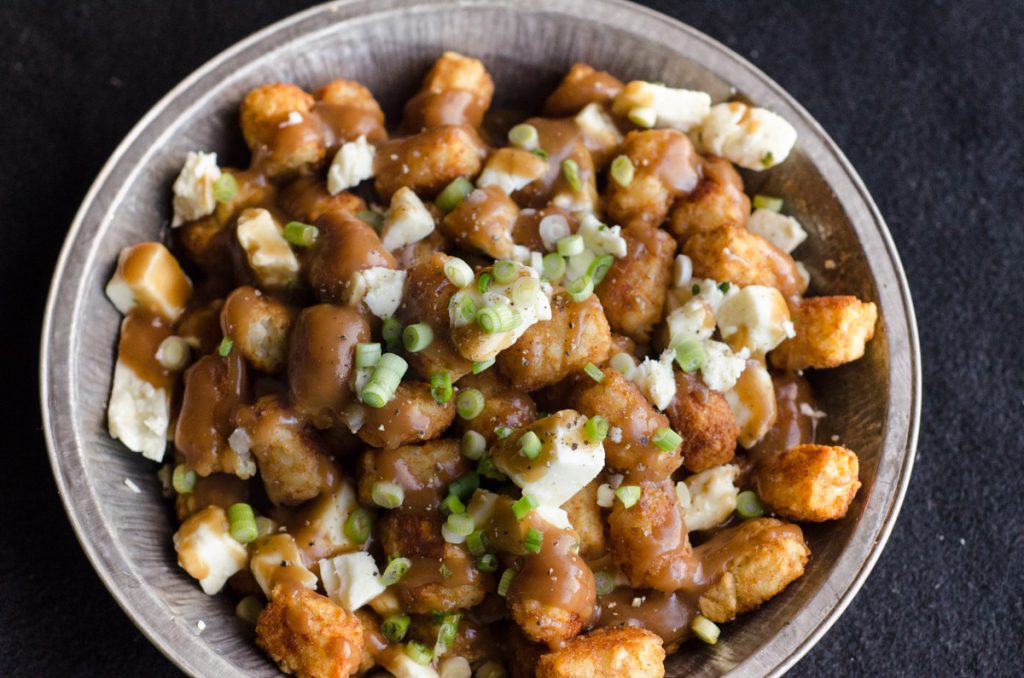 The key to this Tator Tot Poutine is timing. You want all the components to come together at the same time. Layering the hot Tater Tots, room temperature cheese curds, and bubbling gravy all come together is the key to successful poutine. So, be sure to have all your ingredients prepped and think through the timing of this dish so it will be perfect.
If you are looking for other comfort food or Super Bowl recipes, may I recommend?