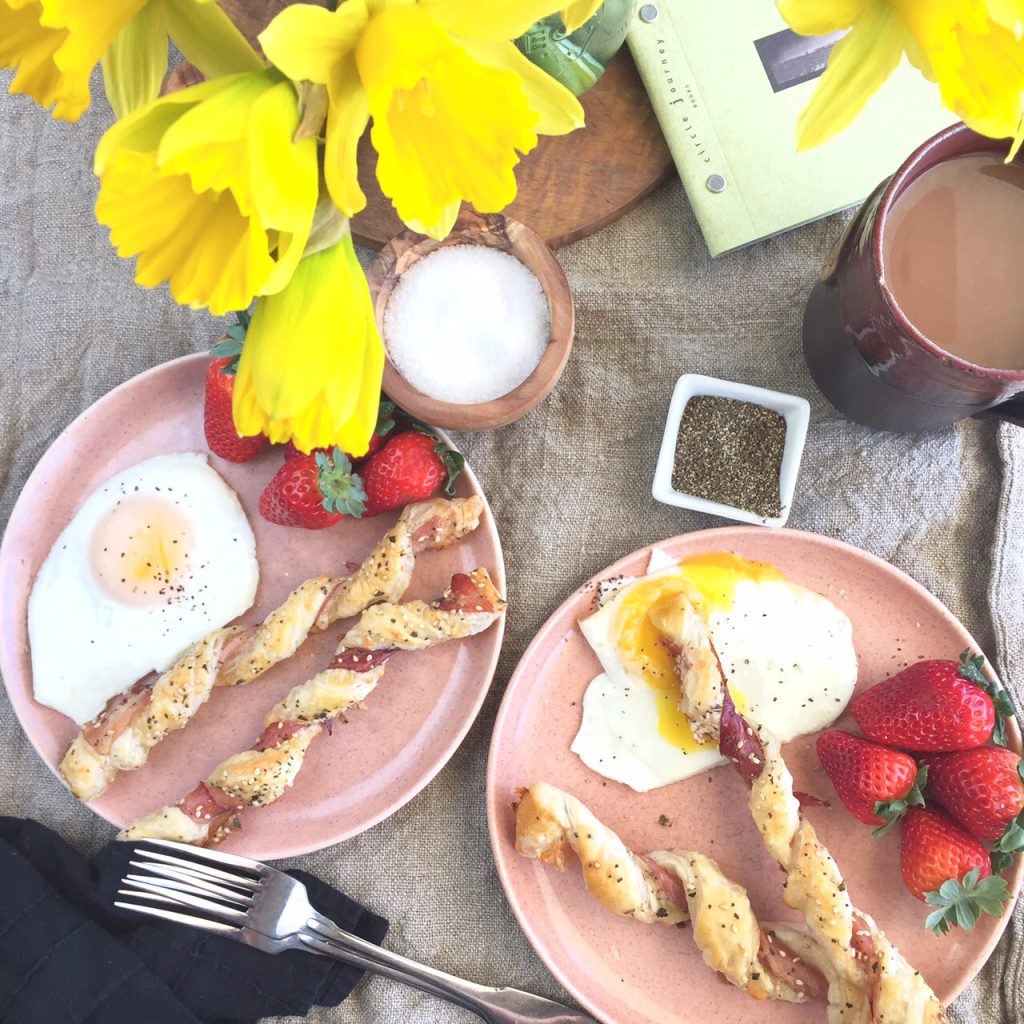 I always have a box or two of puff pastry in my freezer. It is a staple because you can use it to make delicious sweet or savory foods. I am especially fond of using puff pastry for savory snacks to accompany drinks when friends come over. Wouldn't these Parmesan Prosciutto Twists be delicious with a glass of wine?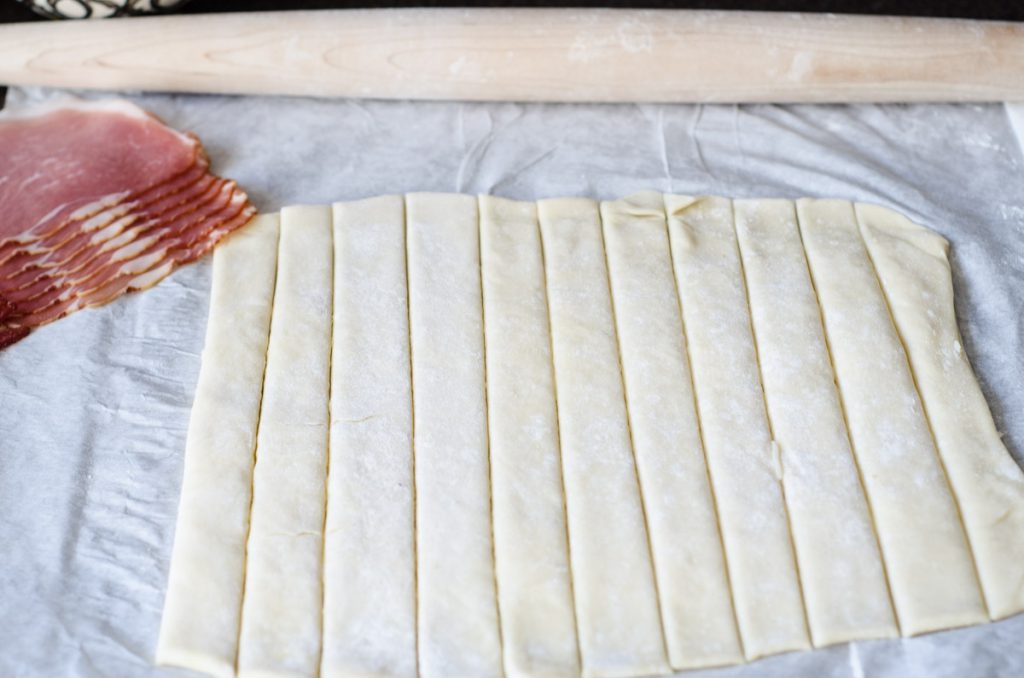 I would also love to serve them with soup. You could dip the Parmesan Prosciutto twists in the soup. Yum! It might even be better than dipping a grilled cheese sandwich in tomato soup. However, last weekend I made these Parmesan Prosciutto twists for brunch and served them with sunny side up eggs. Twists and yolks for the win. Am I right? Wouldn't they also be elegant served with soft-boiled eggs in those adorable decorative egg cups?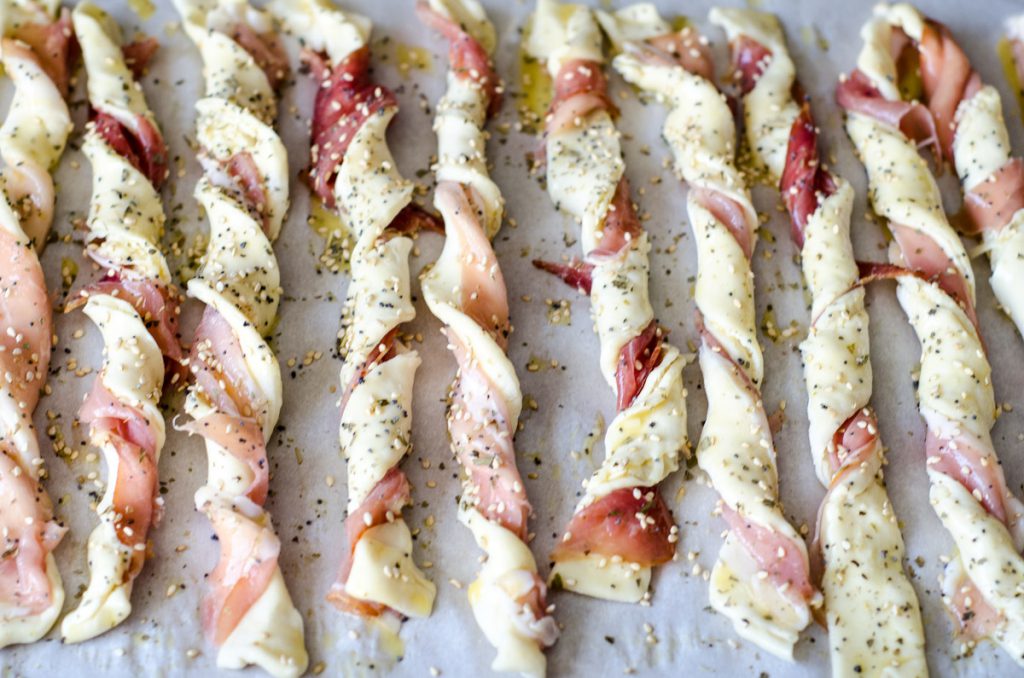 For those of you do not eat meat, you can simply omit the Prosciutto from this recipe to make a delicious vegetarian twist.
Puff pastry is easy to work with so try it if you have not worked with it before. You will find it in the freezer section of your grocery store. Then, store it in the freezer until needed. I typically remove it from the freezer and put it in the fridge to thaw the night before I plan to use it.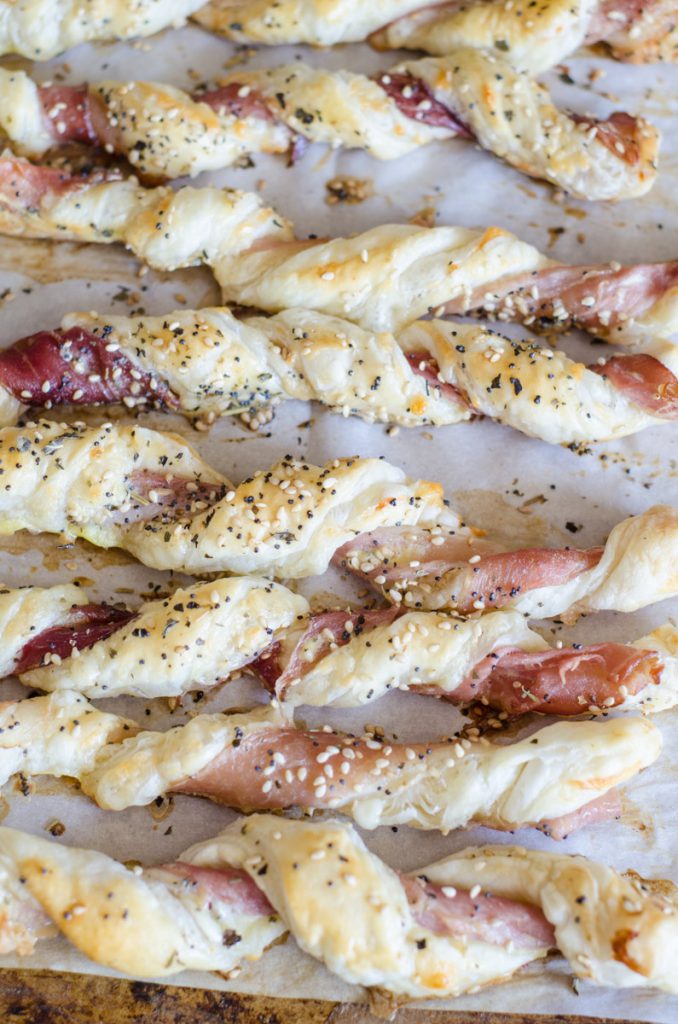 If you like cooking with puff pastry, you may want to check out this recipe for Winter Squash & Havarti Puffs.