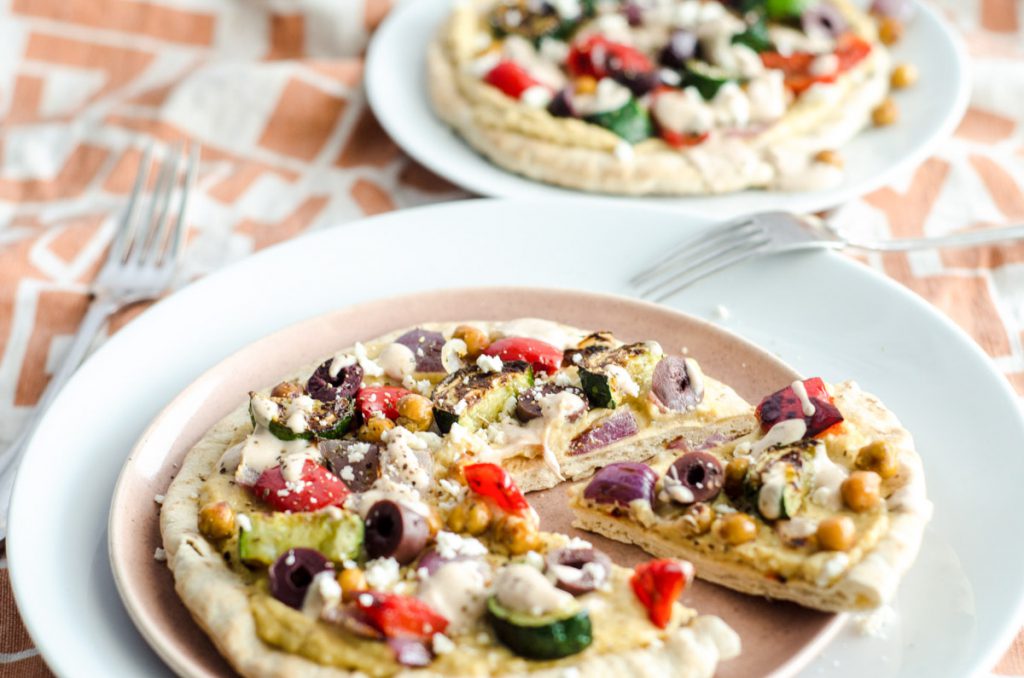 Do you have a few dinner recipes in your arsenal that you go to when you need a quick, healthy dinner? Veggie burgers, bean and cheese burritos, and popcorn are mine. I know popcorn isn't technically dinner but on occasion, paired with a glass of wine, it is the best I can do.
It can be easy to outsource dinner to take-out or delivery but its January and we are committed to sticking with our healthy eating goals, right? Right! So, let's skip take-out and add some new quick and healthy recipes to our collection.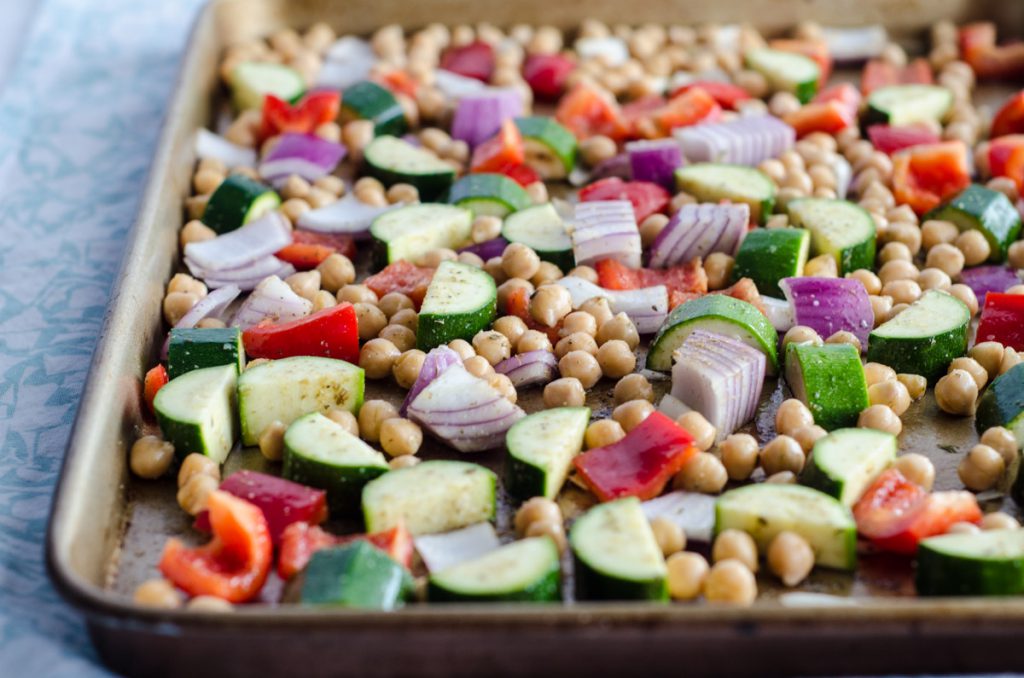 What I love about this recipe is not only quick and healthy but the Greek flavor profile is delicious too. The only cooking involved is chopping the veggies and roasting them in the oven. Everything else is just an assembly job.  The pizzas can be totally customized to suit your taste and the tastes of your families. Hate olives? Skip them.  Love artichoke hearts? Add them.
Use a whole wheat pita as a base. You can use regular white pita too, of course, but using whole wheat bumps up the nutrition. Hummus is the sauce. You can use prepared hummus or homemade. I love making hummus at home but there are so many delicious commercially prepared tubs of hummus out there that I almost always pick up a few containers to keep in the fridge when I grocery shop.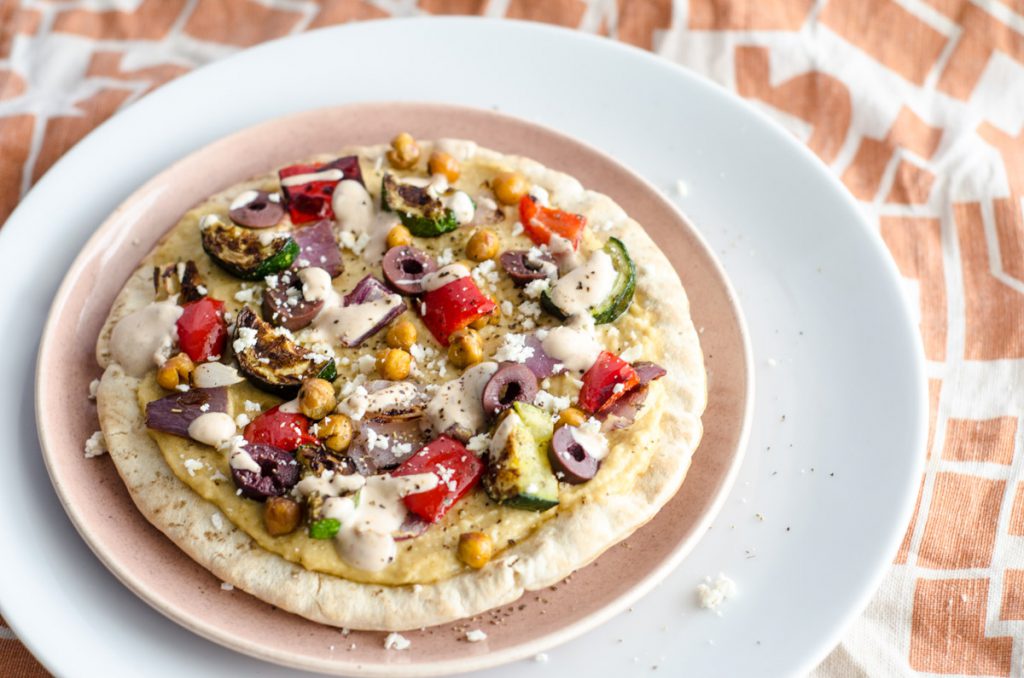 The only step in this recipe that can be considered cooking is this one. You will chop up vegetables into uniform pieces to encourage them to roast together in harmony. If some of the veggie pieces are huge and others small, the small pieces may burn before the large ones cook through. So, uniformly chop your veggies and drain then rinse a can of garbanzo beans. The roasted beans add a little crunch to the pizza.
Warm the pitas in the oven while the veggies roast and all you have left to do is assemble pizzas and pat yourself on the back for sticking to your resolutions.