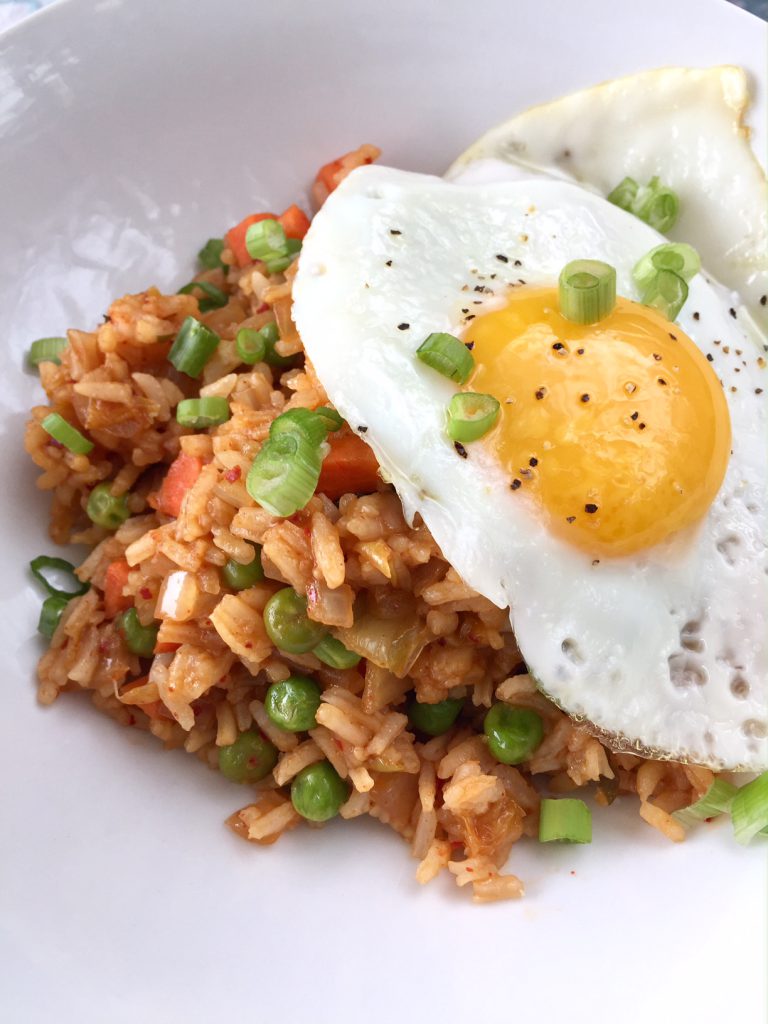 Don't bother with take-out when you can make fried rice at home in no time at all. The secret is to cook your rice ahead of time. I usually cook it the day before I want to make fried rice but sometimes I will prepare a batch of rice and once it is cool I put it in a freezer bag and freeze it for future use. When you make fried rice you want the rice to be cold and a little dried out, so, it is preferable to not cook it just prior to making fried rice.
I adore kimchi. Kimchi is a Korean condiment of fermented cabbage. I love its funky flavor but know that it can be a bit of an acquired taste for many.  One benefit of kimchi is that it is full of probiotics from the fermentation process.  You can find kimchi in a glass jar in the refrigerated cases in the produce section of many grocery stores. Oftentimes, it will be placed near the tofu, egg roll and wanton wrappers. Adding kimchi to fried rice gives it great flavor but doesn't overwhelm the dish.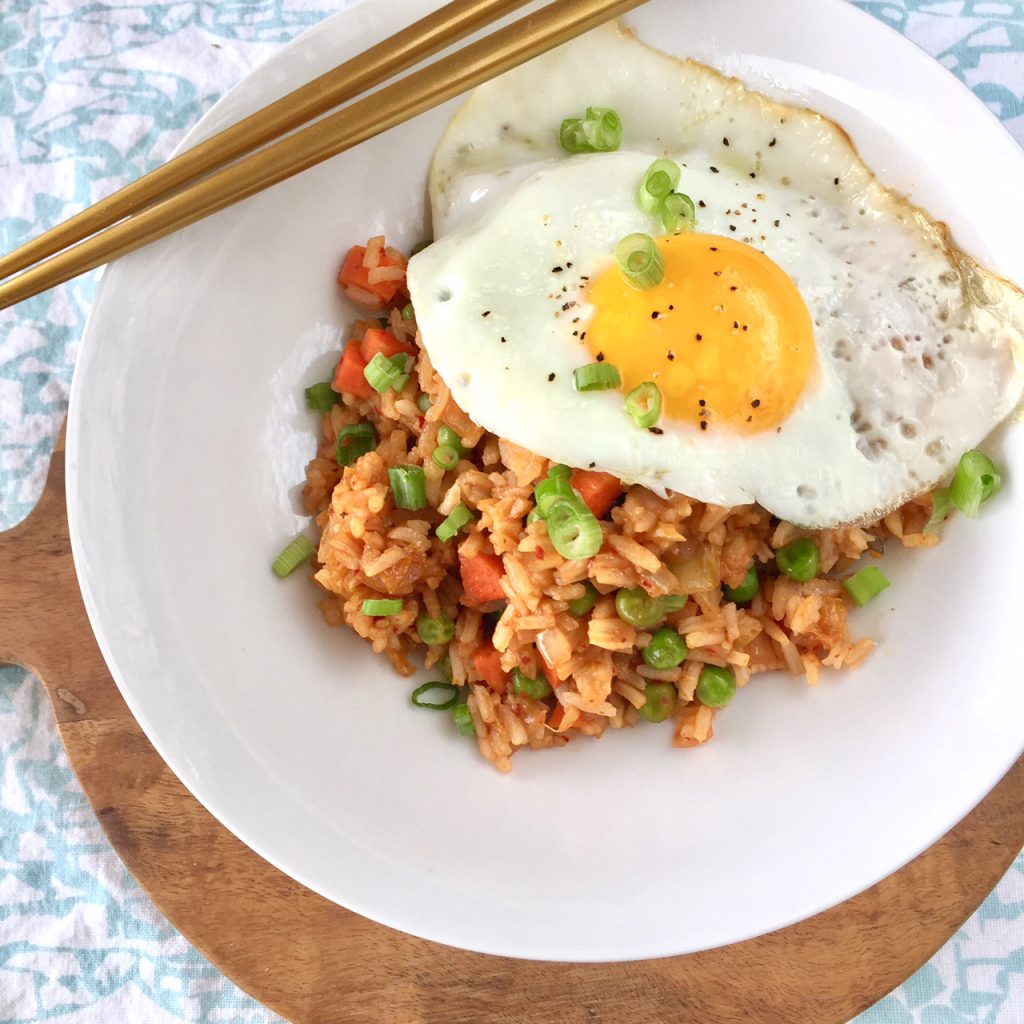 Another great thing about preparing fried rice at home is that you can customize it so it is exactly the way you like it. Add the veggies, protein, or flavors that you love. You can use this recipe as a base and then make it your own by preparing it just the way you want.
Sometimes I will scramble a few eggs and add them into the rice just as I am finishing it up. Other times, I will fry a few eggs sunny-side up and serve one on top of each serving of the fried rice. You can add shrimp, leftover pork or chicken, or pineapple or cashews!
See what I mean?  Once you try this recipe I hope you will be hooked.