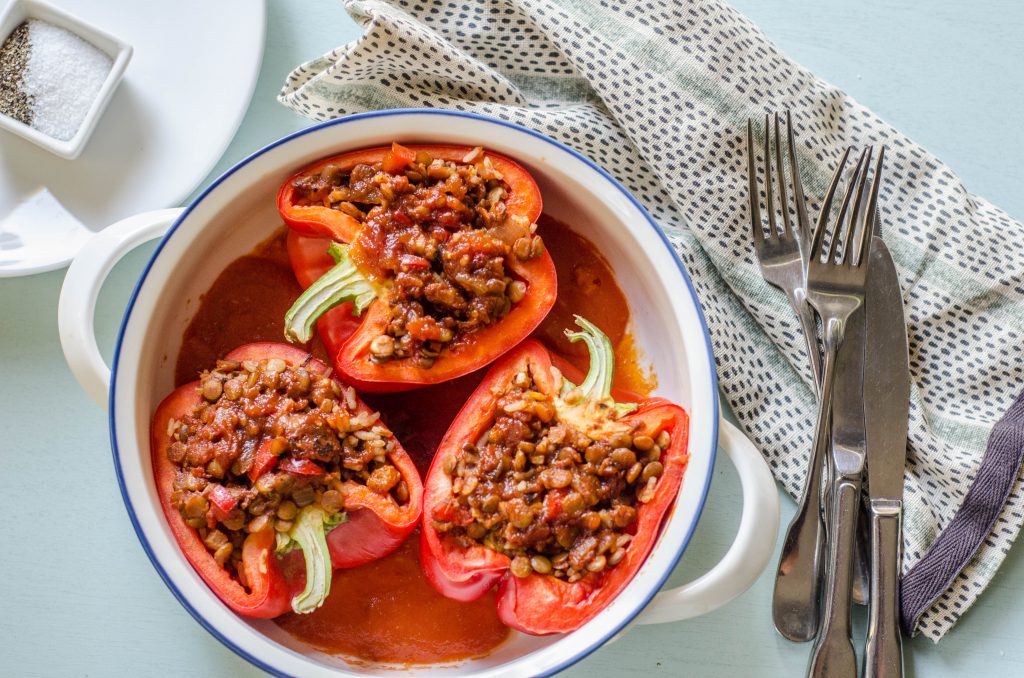 What the heck do vegetarians eat? I hear this all the time from friends and family who want to invite someone they care about over for dinner. But, when that person is a vegetarian many cooks get stumped. Ask my Mom. She will tell you. That poor woman has two daughters are totally or nearly vegetarian and two grandkids are vegetarian. She will tell you that she hates inviting us over for dinner because she has no idea what to make. So, Mom, Lentil Picadillo Stuffed Peppers is one great alternative to consider. It is hearty enough that even carnivores (like your husband) will feel satisfied.
First, a little background about Picadillo which is a popular dish in Spain and many Latin American countries. Picadillo is typically made with ground beef, tomatoes, and a variety of spices. It is often served with rice and used a filling for dishes like tacos or savory pastries.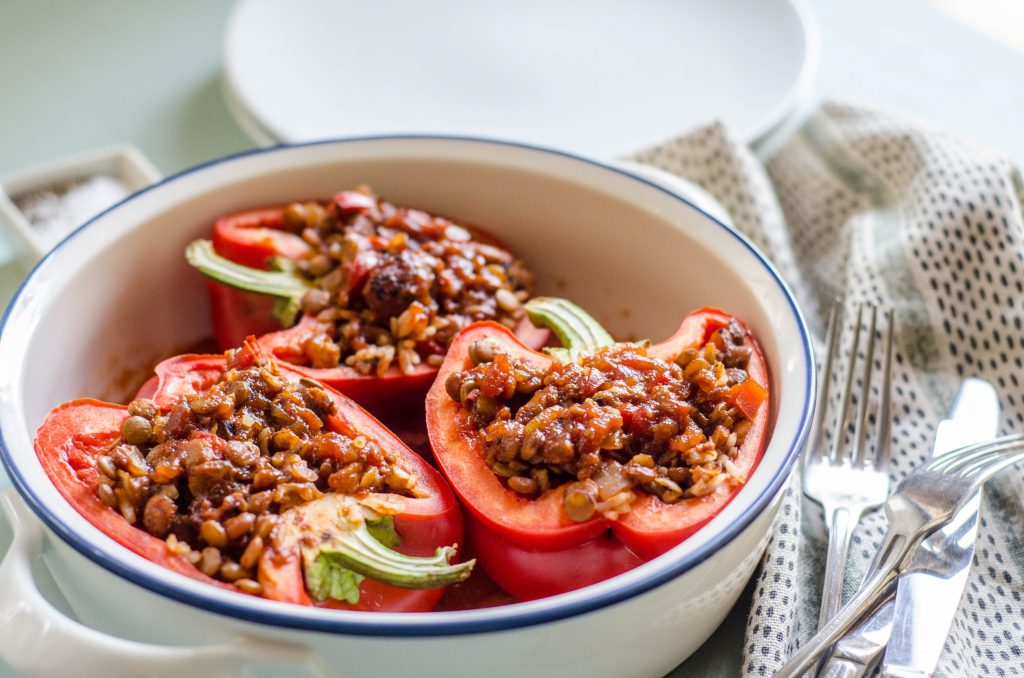 I like this healthier version of Picadillo swaps out ground beef for lentils. Lentils are inexpensive to buy, low in fat, high in fiber, and full of protein. By sautéing aromatics like onion and garlic with chili powder, cinnamon, Italian seasoning, cocoa powder, and tomatoes, you can achieve a rich flavorful broth to coat the lentils.
This version of Lentil Picadillo is most similar to the Picadillo found in Puerto Rico which includes green olives for a salty bite and raisins for a sweet chewy texture. In Puerto Rico, Picadillo is a common filling for empanadas or fritters. In this recipe, I add cooked rice to the Picadillo and stuff it inside a sweet red bell pepper before baking.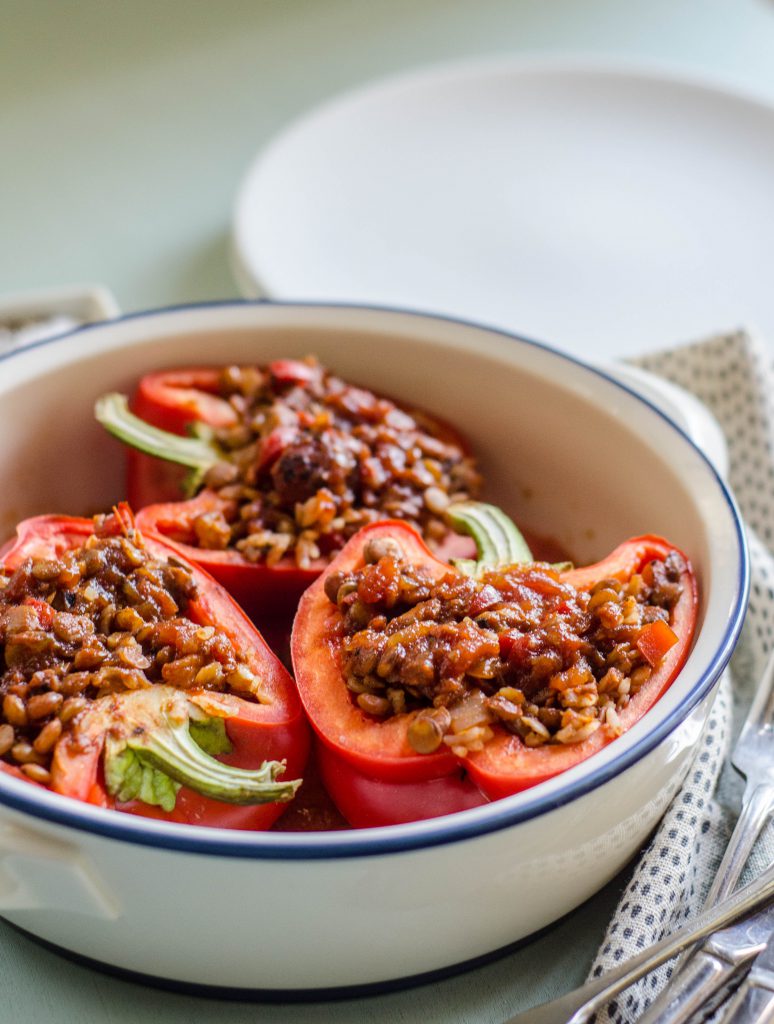 Finally, lentil Picadillo Stuffed Peppers is a great make ahead meal. You could prep the Picadillo on the weekend and then on a weeknight, stuff the peppers and bake.  A healthy, homemade dinner will be on the table in under 30 minutes. What is not to love about that? Also, can you say lunch leftovers? Just try not to gloat as your coworker pulls her sad little Lean Cuisine out of the microwave.
How to Make Lentil Picadillo Stuffed Peppers