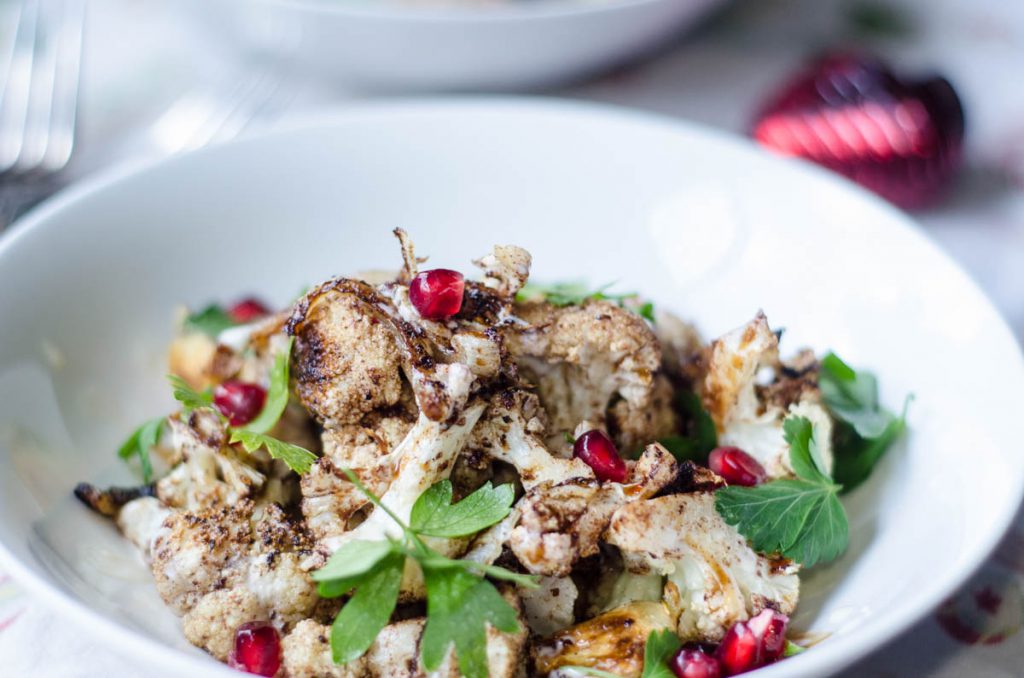 Steamed cauliflower stinks. Growing up I couldn't stand the smell that would permeate beyond the kitchen when my Mom would steam cauliflower. So, for years I didn't think that I liked cauliflower because it would never make it past my lips based on the smell alone.
Then, one day I discovered roasted cauliflower and my entire world view of cauliflower completely changed. Suddenly, I couldn't get enough of the stuff. I often have cauliflower in my grocery cart during the winter months especially when the availability of fresh locally-grown produce is sparse.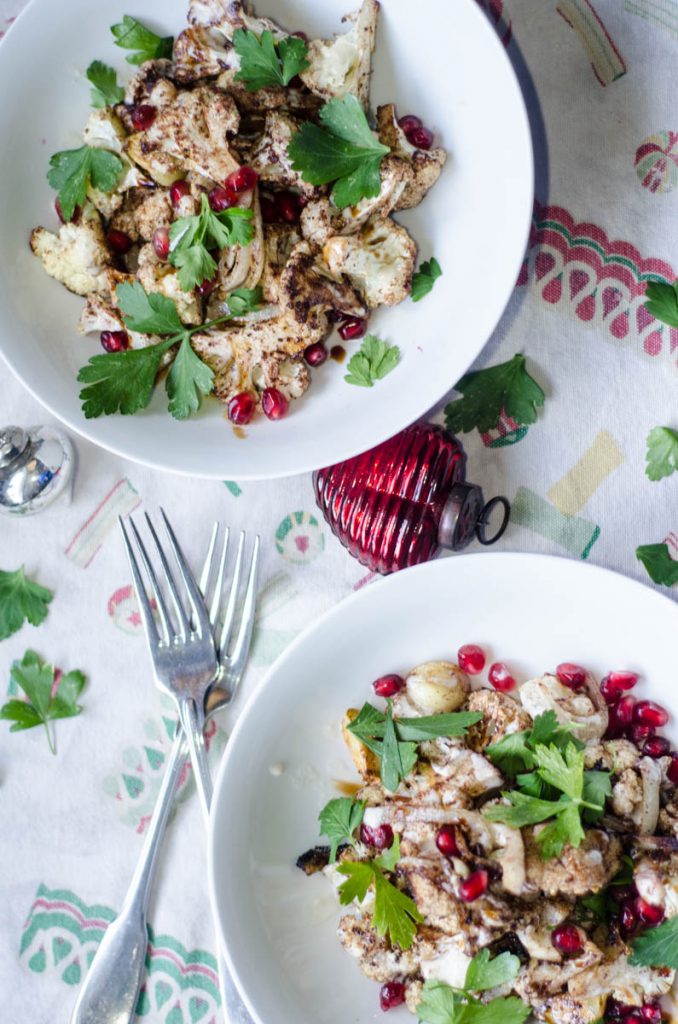 Have you tried roasting cauliflower? I want to urge you to give it go if you've only had it steamed and didn't care for it. You might find that roasting cauliflower changes your mind. I love cauliflower roasted simply with olive oil, salt, and pepper. But, sometimes you want a dish that has a little more pizzazz.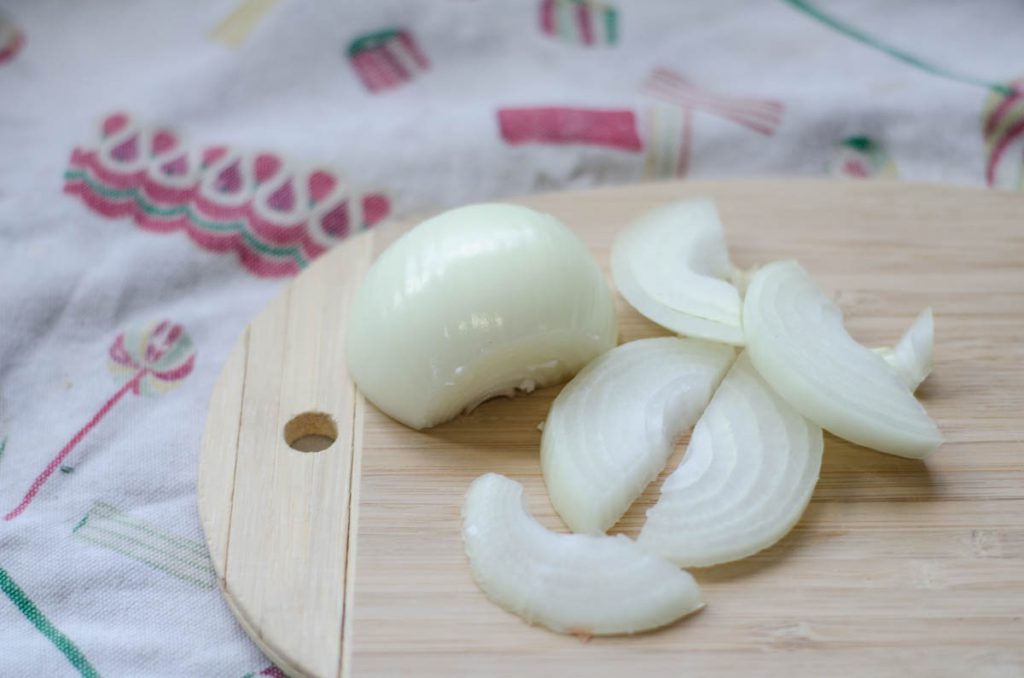 I think this roasted cauliflower with tahini sauce and pomegranate seeds could be a star of your holiday table. Or, it would brighten up a dreary winter meal. The pomegranate seeds make the dish sparkle!
The cauliflower is seasoned with an array of warming spices including sumac. Sumac is commonly used in Mediterranean and Middle Eastern cooking. If you aren't familiar with sumac, it is well worth adding this lemony-flavored spice to your pantry.  Sumac can be found as Middle Eastern markets or ordered online.  Buying new spices is one of the reasons I love shopping at ethnic markets.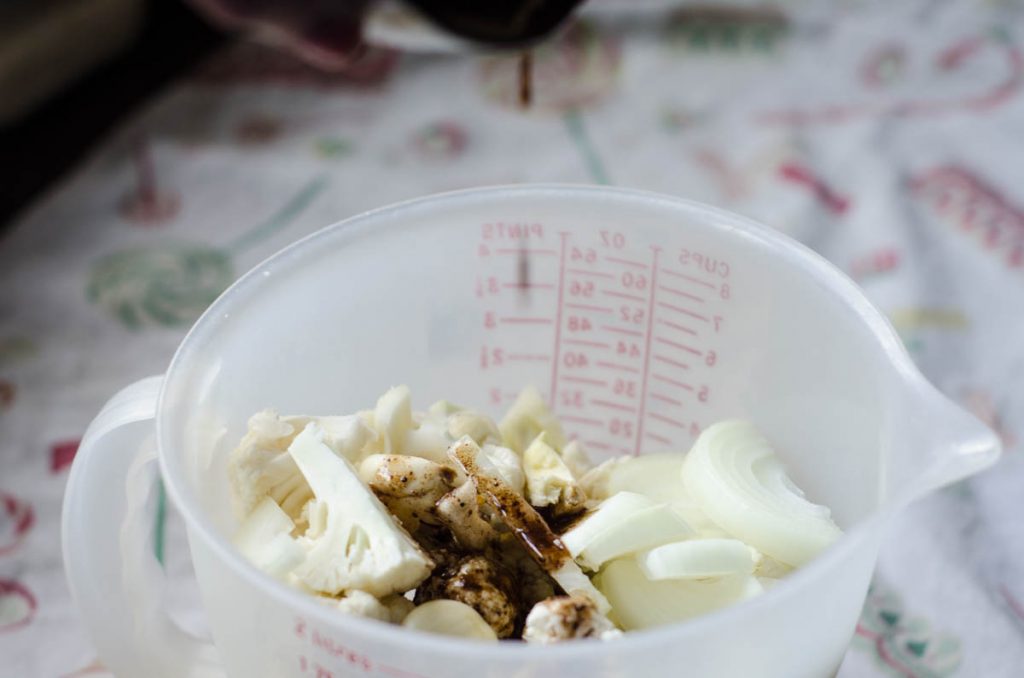 Tahini is crushed sesame seed paste and a crucial ingredient in hummus, baba ghanoush (roasted eggplant dip), and halva (a sweet confection which was a childhood favorite of mine). Tahini is available in most supermarkets in the ethnic food aisle. You will want to give the paste a stir before using because much like natural peanut butter, tahini can separate when sitting on the shelf.