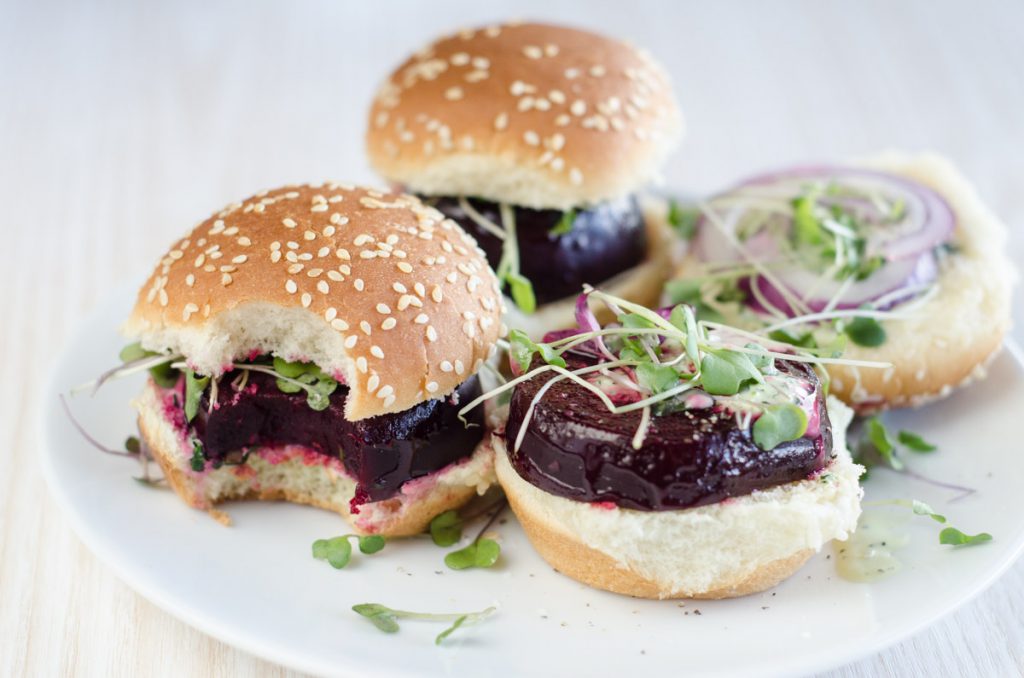 Aren't sliders adorable? I think most things in miniature form are cuter than their full size counterparts. Think babies, puppies, kitties, and burgers. However, why should meat-eaters have all the slider fun? They shouldn't, right?
Now that we are in agreement on that, let's talk about these Beet Sliders with Green Goddess Dressing. Boiling the beets along with a variety of aromatics imparts great flavor into the beets. The Green Goddess Dressing is creamy, herby, and delicious, which complements the earthiness of the beets. Red onions offer crunch and bite to the slider. The combination is top notch.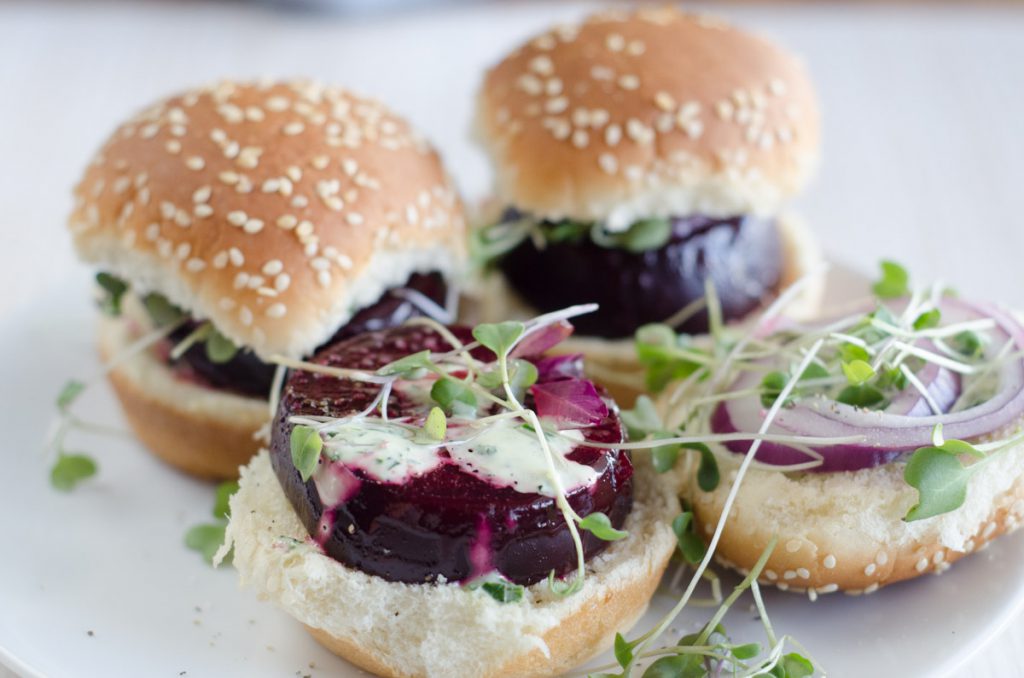 I estimate that approximately 99% of slider recipes that I come across feature some sort of meat filling. You know that I am always up for a challenge. Therefore, I want to create delicious options for vegetarian sliders. These Beet Sliders are not only gorgeous; they are perfect to eat while drinking a glass of wine or a beer and listening to Budos Band.
I would plan to serve two to three sliders per person for a perfect small plate offering. I adore small plates. Small plates always feel like a party. I would much rather have a few small plates than one entrée any day. Honestly, every day that would be my preference. Small plates are perfect for the chronically indecisive, possibly commitment challenged.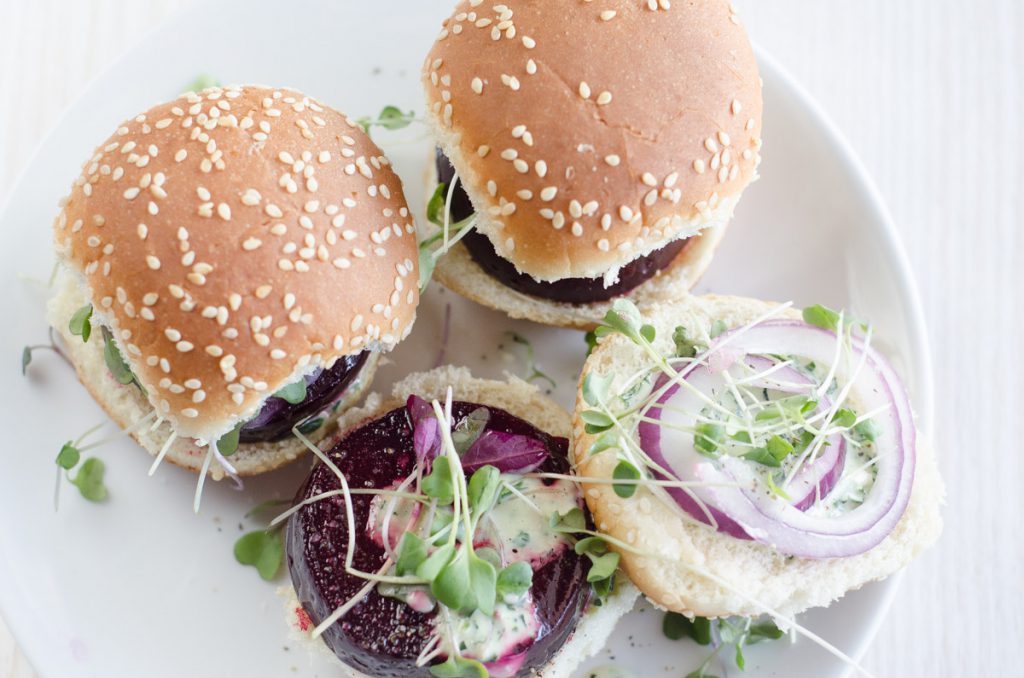 I digress. Let's move on the these sliders. The key to any burger is getting the bun and burger to match up in size. Be sure that your beets are as big in the widest part as the bun they will eventually sit on. Once the beets are cooked and peeled, you will want to slice them into about one-inch rounds.
While the beets cook, whip up the ingredients for the Green Goddess dressing and thinly slice part of a red onion. I always recommend wearing latex or rubber gloves when working with beets. Beets stain everything they encounter so exercise care when preparing them.
If you are beet lover, you may want to check out these other recipes: