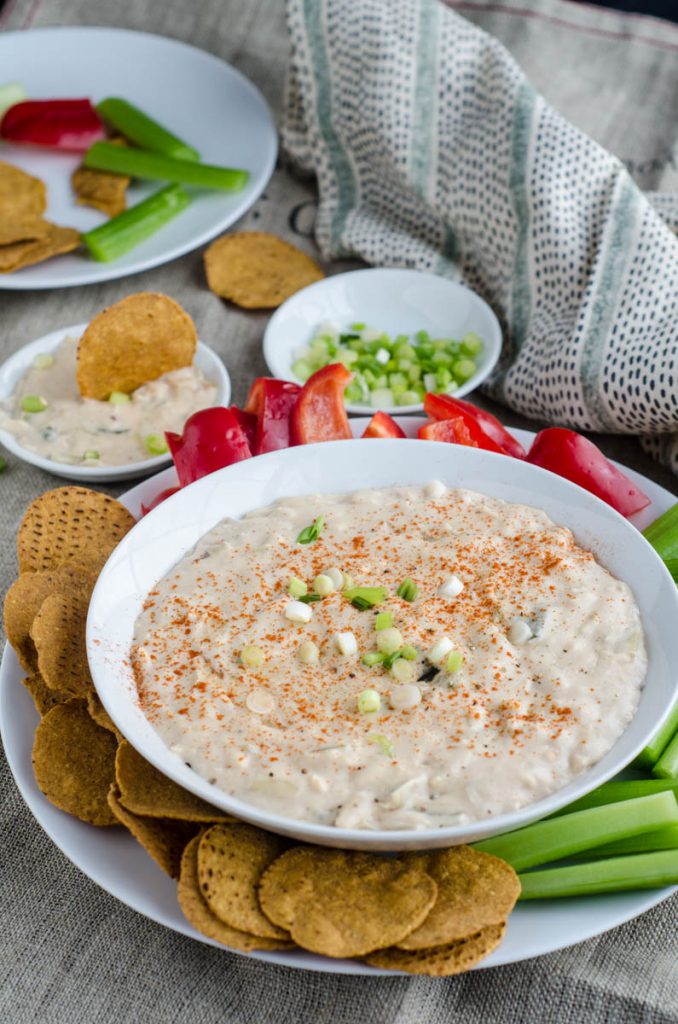 Recipe inspired by Cooking Light
I don't trust people that don't like queso. How on earth can you resist the warm, cheesy goodness? I know that I can't resist a bowl that is for damn sure. Queso and tortilla chips are up there at the top of my comfort -food list.  Queso is a perfect snack for game time, which if you are sports-obsessed like us, you are always perfecting your queso game.
There is much chatter in queso circles about whether to processed cheese product, like Velveeta or Cheese Whiz, makes the perfect queso. Many foodies turn up their noses at the idea and prefer to make their cheese sauce from scratch with real cheese.  I am an equal opportunity queso eater and lover and don't discriminate against processed cheese product. It is impossible to deny the perfect melting capability of cheese products.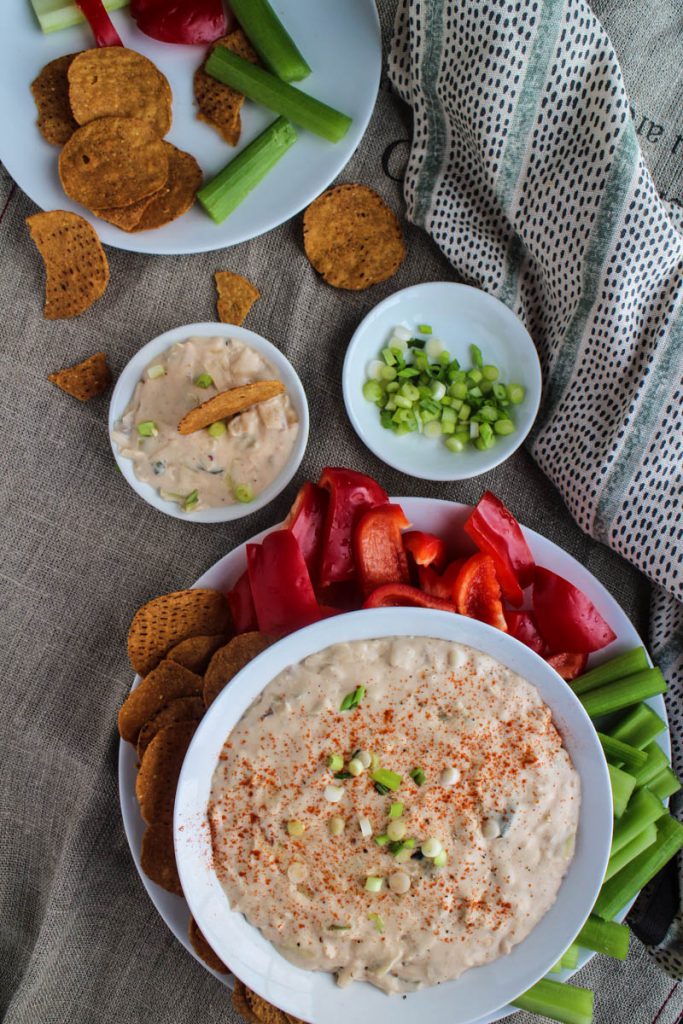 But, sometimes, you may want to fancy up your queso. Maybe you are having friends or family over for dinner and want to impress your coworkers at the holiday potluck. If this sounds like you, then you are going to be excited about this goat cheese based queso. The goat cheese gives the queso a nice tang. Another unexpected ingredient in this queso is white beans. The beans give the recipe a healthful boast of fiber and low-fat protein, but they blend into a smooth perfection that is undetectable to those not in the know.
This goat cheese queso also ups the queso cred with the addition of leeks. Have you worked with leeks before? They look like really big green onions but have a mild oniony flavor.  Leeks need to be cut in half from the root all the way to the top. Then, you will run water over each half getting any sand or grit out between the layers. Here's a video that shows to clean leeks.
I have also found chopped bags of cleaned leeks at Trader Joe's stores which are a nice short cut if you aren't feeling Zen about cleaning leeks. If the idea leeks are more than you can bear then you can substitute onions or shallots instead.
Another way to add some health-inducing benefits to this queso is to serve with your favorite chopped vegetables. I recommend thick strips of red bell pepper, cucumber, carrots, and celery, in addition to tortilla chips.