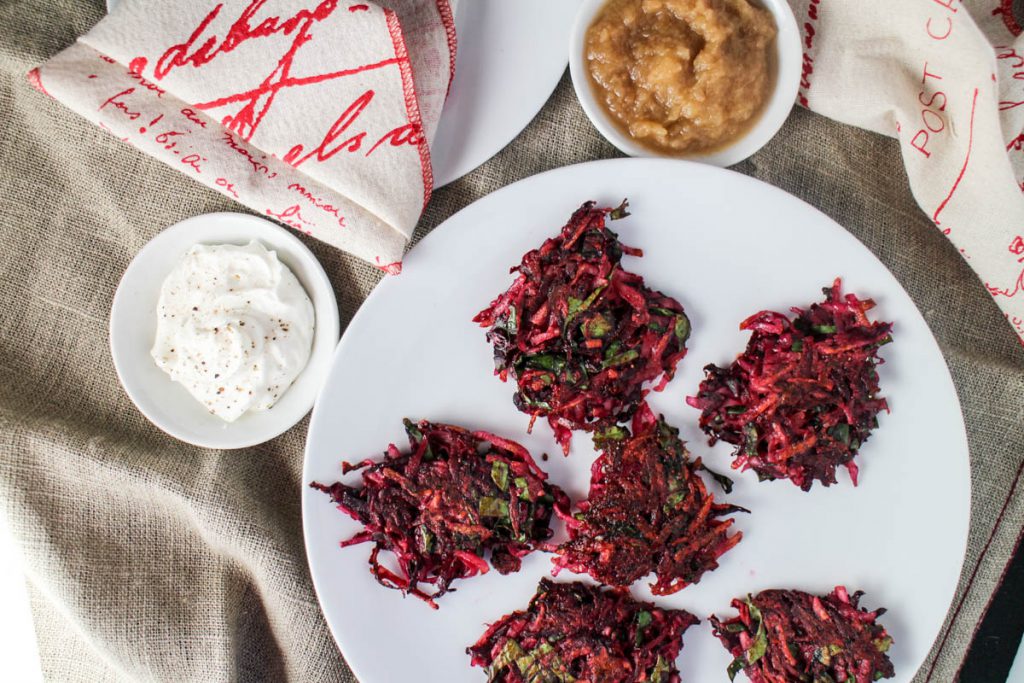 I turn into a total mush during the holiday season. I don't know why. My typically even keel demeanor goes straight out the window during December. I find myself on an emotional roller coaster sobbing during commercials in the glow of the Christmas tree lights. I imagine it has something to do with all the memories of holidays past and the desire to make the holiday season as special as possible. It's a lot to process.
But, thinking about, preparing, and sharing holidays meals is what keeps me grounded. Food magazines arrive in my mailbox full of beautifully photographed and delicious-sounding foods. I nearly jumped out of my chair with excitement when I saw the article on latkes in the December 2016 issue of Cooking Light. The magazine article features recipes for:
I want to try them all! But, I decided to start with the beet latkes. The recipe below was adapted from Cooking Light version.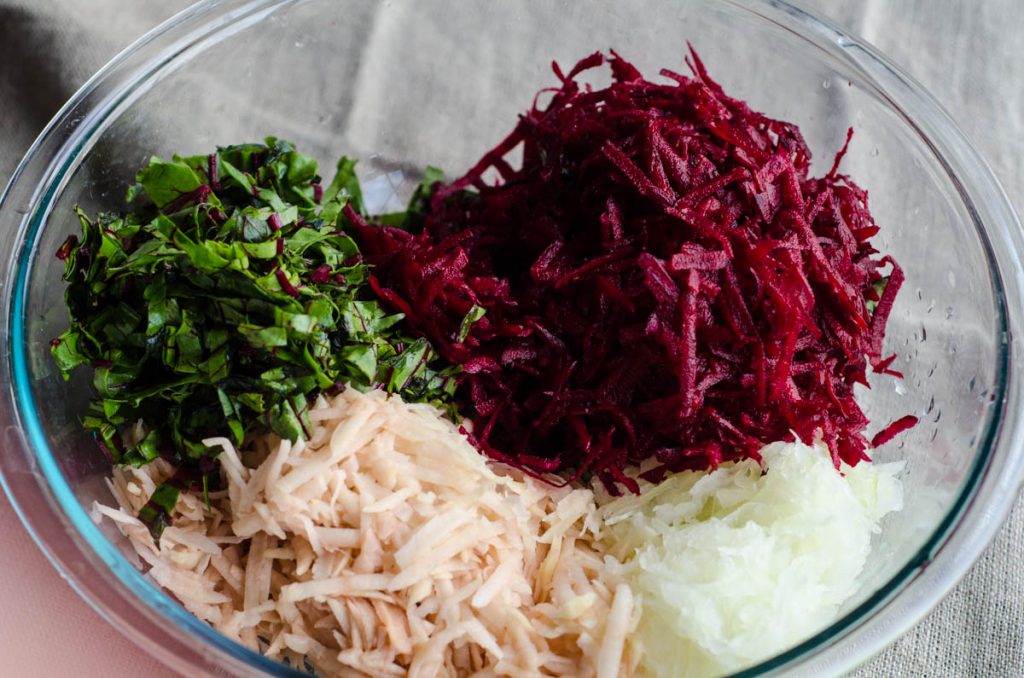 Potato latkes have been associated with the celebration of Hanukah since the mid-1800s. If, like me, you love learning about the cultural meanings of food, you can check out this Atlantic article on the history of latkes.  People of Jewish faith eat fried foods during Hanukah to celebrate the Miracle of the Oil where one day's allotment of oil burned for eight days.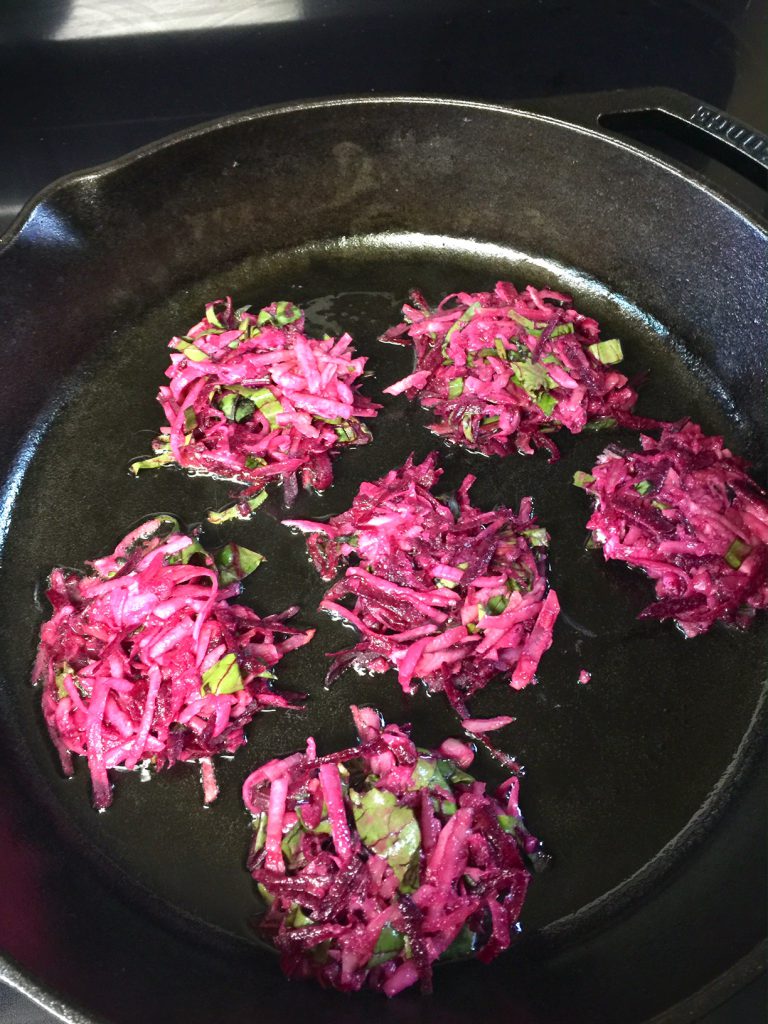 In addition to their cultural significance, latkes are just plain delicious. If you have never eaten them I encourage you to give them a try. I love latkes. I am absolutely full of affection for them. At their core, latkes are typically shredded potato and onion, flour, eggs, and seasoning that are fried in a skillet in a thin layer of oil. The potato pancakes turn out golden brown and crispy and are often served with sour cream and apple sauce.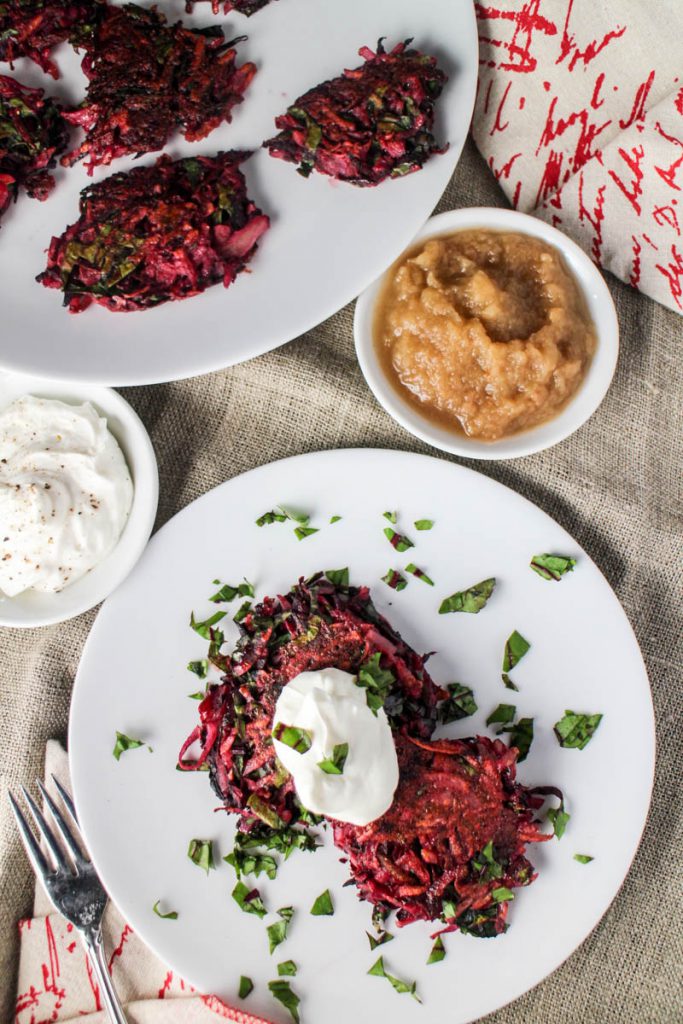 To make beet latkes, you simply replace some of the potato with beets and their beet greens which give the latkes their spectacular coloring. So, when you are buying the beets make sure to buy beets with the greens still attached. The color contrast of the red beets and vibrant greens make this a perfect holiday meal. I am thinking that I need to plan a latke party.