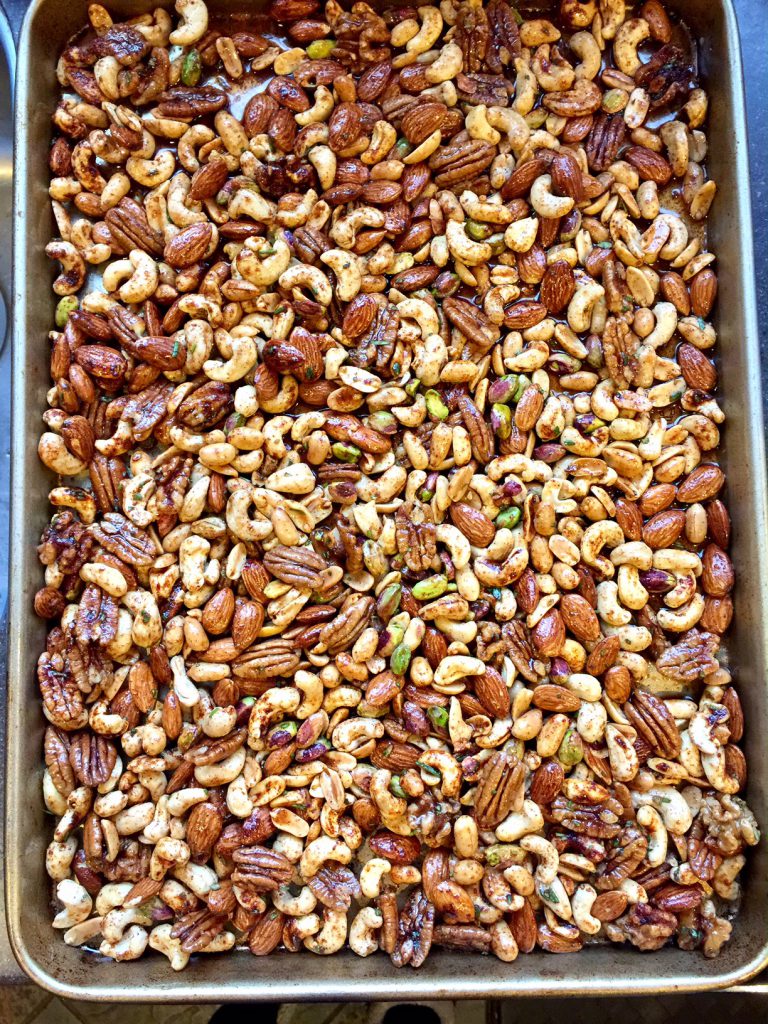 Give me a savory snack any day of the week over a sweet one. I seemingly lack the sweet tooth that so many people talk about which fuels their cravings. For me, just put a plate of cheese and crackers, chips and salsa, or a bowl of these flavorful Chipotle Rosemary-roasted Nuts by my side.
Inspired by a recipe from Ina Garten these nuts are delicious to eat and easy with common ingredients which can be found at the grocery store. This spicy, sweet nut mixture is a perfect for so many occasions. I love to make up cellophane bags to give to neighbors, coworkers, and friends. I also love to have a bowl of these out when friends stop by for a cocktail or glass of wine.  You can also be a game day hero by putting out a bowl of these nuts to snack on when the big game rolls around.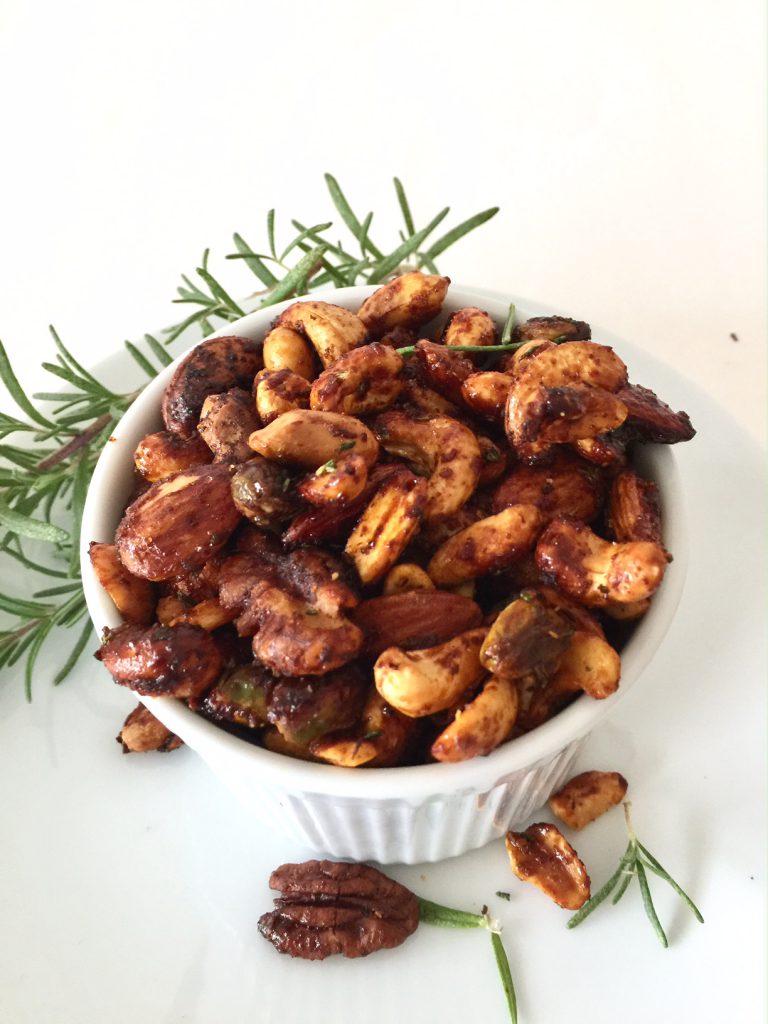 Another reason that I love to make these nuts to keep in my pantry is that I prefer my snacks to be as close to whole food as possible.  No bags of snack 'food' with a laundry list of unpronounceable chemicals for this girl! Nuts are naturally full of protein. They are also great if you like snacks that aren't carb-loaded.  But, keep in mind that they are also high in fat so enjoy in moderation.
I like to make this recipe with a mixture of my favorite nuts. I always include cashews, almonds, and pistachios. This time I also included pecans and peanuts because I had them on hand. You will want 7 cups of nuts in total for this recipe.  Including peanuts into the mix can lower the cost of this recipe as they are typically less expensive than most other nuts.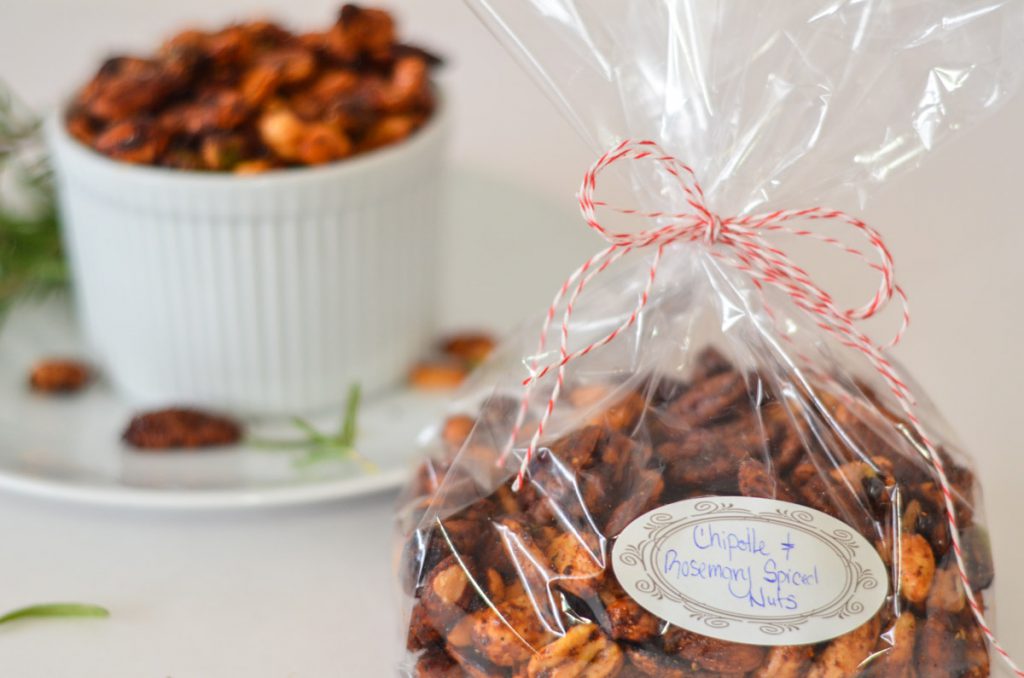 You will also want to buy raw nuts. You will do the roasting and salting in your kitchen so you do not want to buy nuts that are already roasted and salted. A final tip is to make sure you have a metal spatula to stir the nuts while they roast and when then are out of the oven cooling. A plastic spatula will not do the job. I used the spatula from my BBQ.