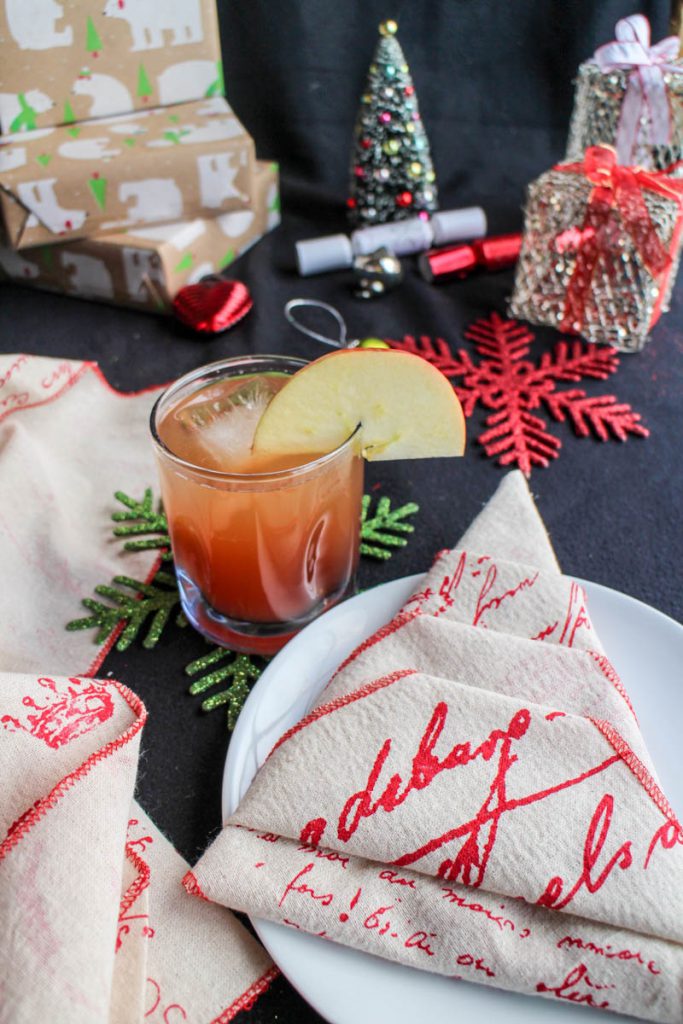 Imagine yourself sitting by the lights of the Christmas tree, snow falling outside, and Nat King Cole singing holiday tunes softly in the background.  You are sipping a warming bourbon cocktail to celebrate the holidays.
You can share this moment with your partner, best friend, or sibling, whoever you love to spend time with during the holidays. Or, let's be real, sometimes you have a moment of quiet during December and all you want to do is savor the silence and sip a drink all by yourself. I get you.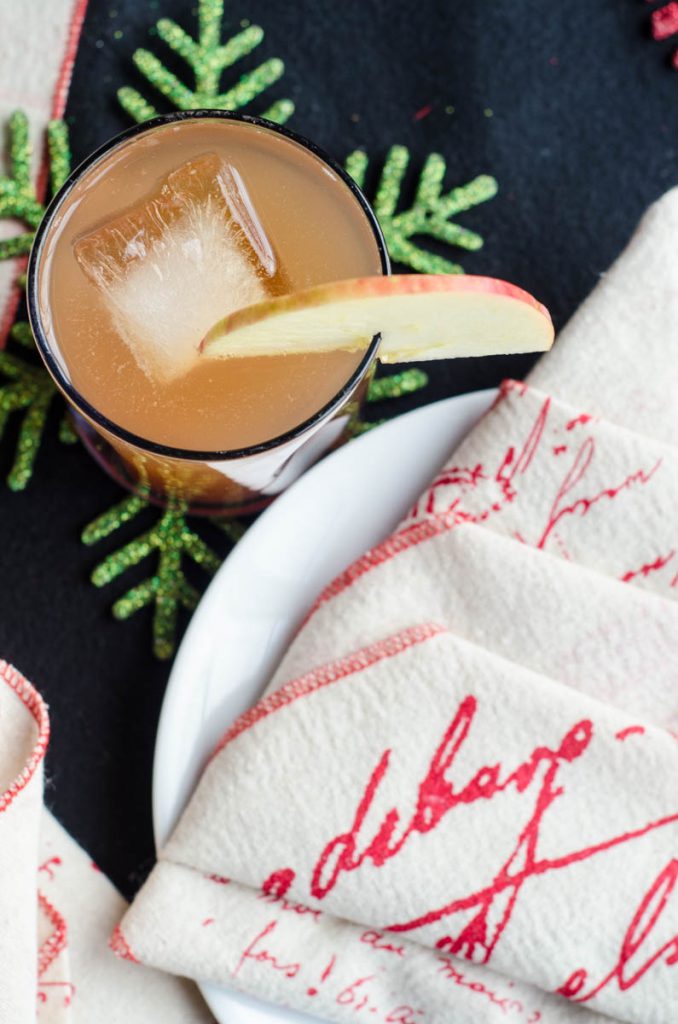 Holiday time is cocktail time. Right? Right.
I love to make festive cocktails that are beautiful to look at and filled with holiday flavors. This cocktail pairs bourbon (my favorite) with cranberries and apple cider. I use Trader Joe's spiced apple cider because it is delicious and not overly sweet. The splash of club soda at the end adds a bit of effervescence.
Another great thing about this cocktail is that cranberry juice, apple cider, and apples all keep well in the fridge so no need to worry about the ingredients spoiling right away. You can pick up the ingredients a week before you plan to imbibe.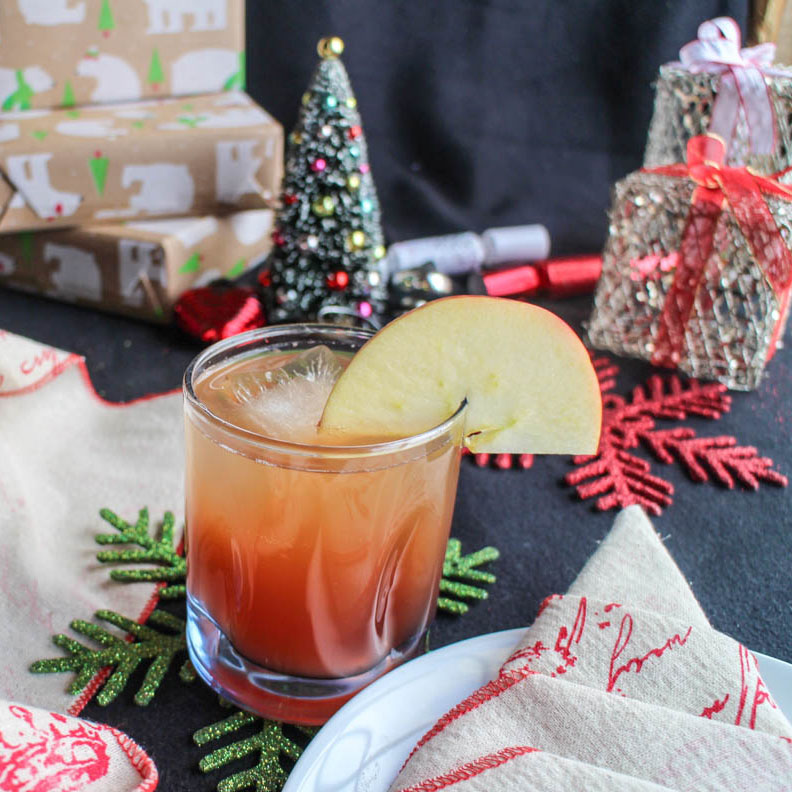 So, do yourself a favor and make this cocktail. I garnished mine with a thin slice of apple but instead you could pop a few cranberries and a sprig of mint into the glass if you are fancy. This cocktail would be a nice start to small holiday gathering or a perfect warm-up after an outdoor activity.
I would love to know, what are your favorite holiday cocktails?