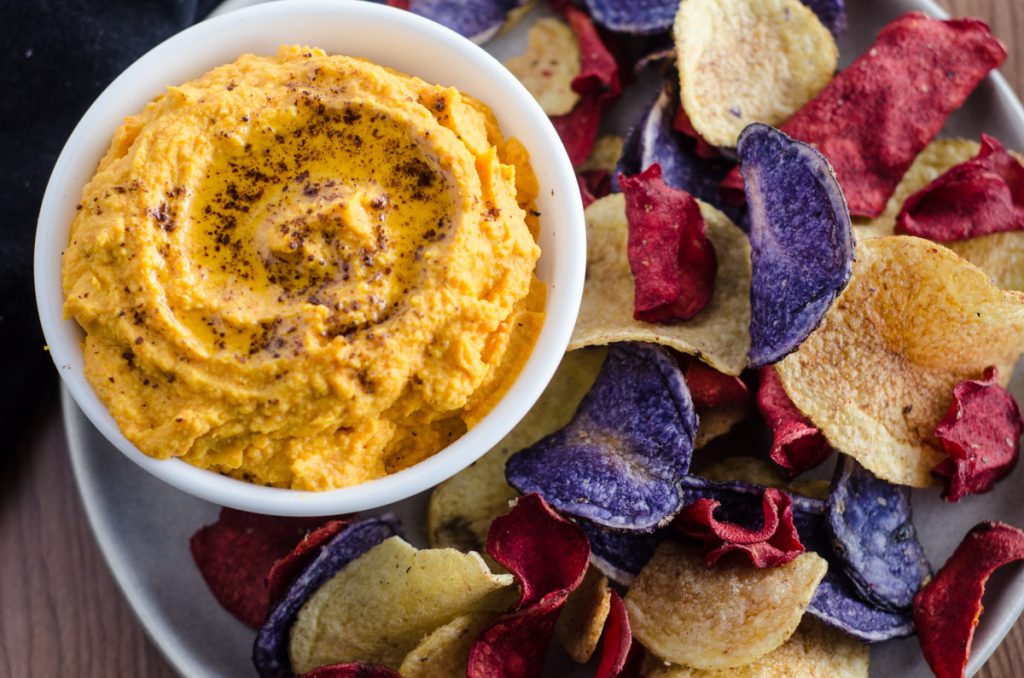 I saw Giada De Laurentiis make this recipe for Roasted Carrot Hummus recently on her Food Network television show Giada Entertains. I grabbed my computer during the episode and searched for the recipe on the Food Network website.
I was able to locate the recipe for Roasted Carrot Hummus but the photograph of the food on the website seemed a disservice to the appetizer that Giada demonstrated on her show. Isn't the photo above of the Roasted Carrot Hummus much more appealing than the one posted below from the Food Network website?
The experience that I had watching Giada's show and many other similar experiences on the Food Network website inspired the new series that I am starting today. The focus of this series is take awesome recipes from the Food Network and to cook them at home. Then, the important part, we are going to take good photos of the recipes. The Food Network's website has consistently terrible photos of their recipes. Did I mention that?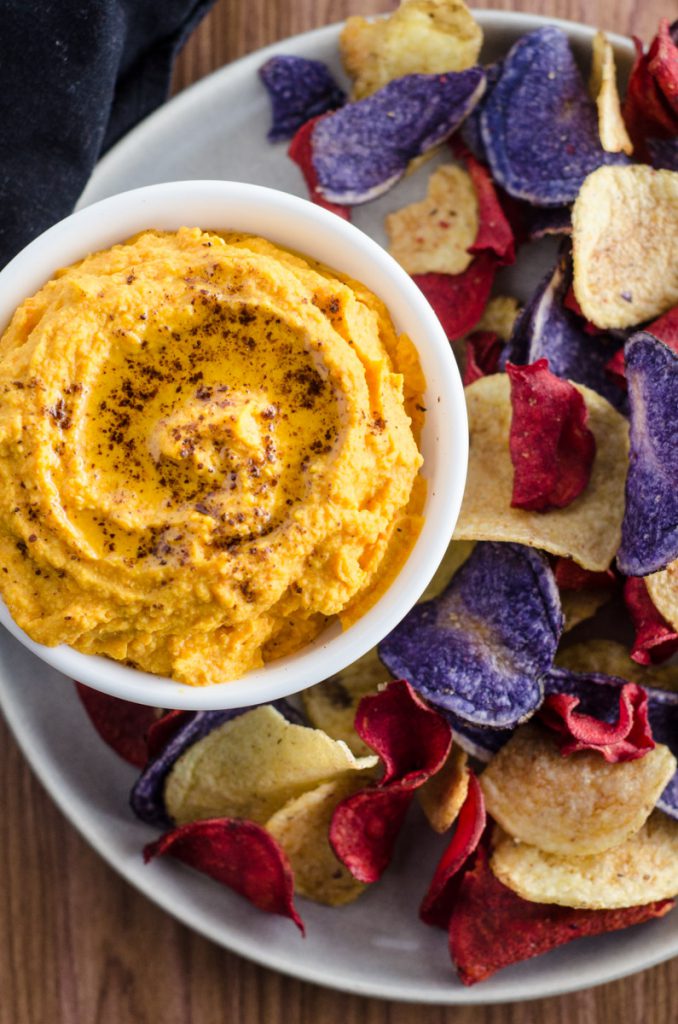 I often feel frustrated when I want to pin a recipe from Food Network to my Pinterest account. The photographs of the food that come up are rather uninspired. I work hard to curate Pinterest boards that are full of tantalizing recipes and sometimes I won't pin a recipe despite how good it sounds because the photo is bad.
So, I am taking on the challenge of a photography project to create beautiful photos of recipes that I see on the Food Network. This way I can pin the recipe and hopefully give the recipe the Pinterest love that it deserves.
Next up in this photography challenge
Here are few examples of delicious-sounding recipes that are paired with sad photos on the Food Network website. I plan to make and photograph these over the next few months.
See what I mean? Life is too short to post recipes with mediocre pictures.
Don't you think the pin below would get a lot more repins on Pinterest than the one next to it?  This is important if you are an avid Pinterest user.
If you come across a poorly photographed recipe on the Food Network, shoot me an email with a link to the recipe and I will add it to the list of recipes that need to be photographed again. Also, I need a good hashtag for this project. If you can think of something clever, leave me a comment below.
Onto to the recipe, I made a few adjustments to the original recipe. I added tahini, cumin, and reduced the amount of oil.