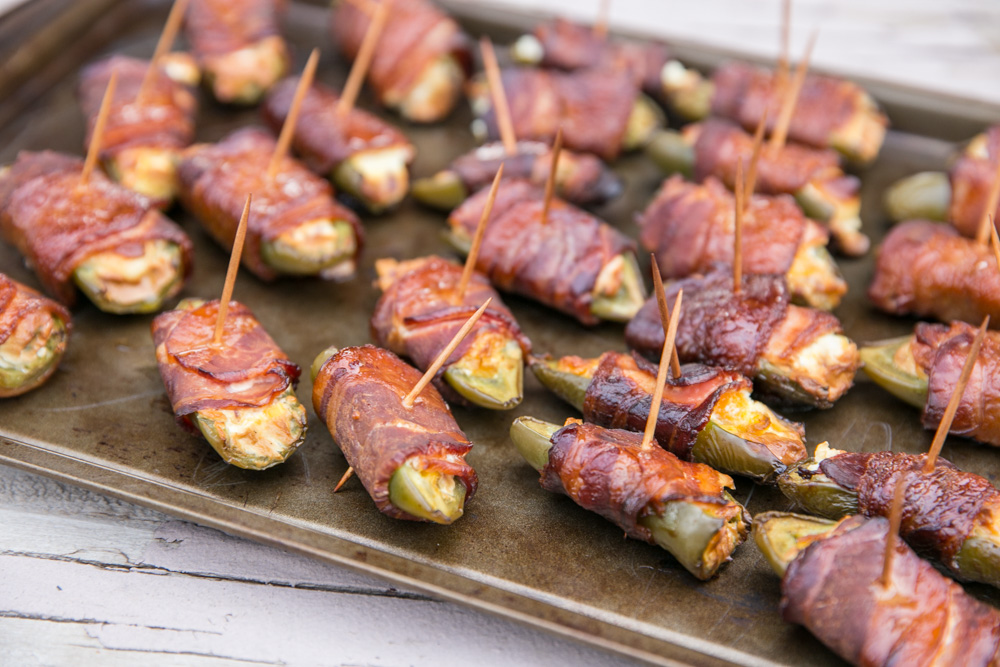 Can I get a hell yeah that summer is finally here? Once the weather turns warm all I want to do is be outside. And one of the things I love doing outside is cooking. These Smoky Sweet Jalapeno Poppers with Mango are a delectable bite which can be made outside in a smoker.
Sweetie and I spend a lot of time in his little rustic A-frame cabin in the mountains. It's glorious up there except for a few weeks each summer when temperatures soar and the cabin which has no air-conditioning becomes incredibly hot. So, all cooking that happens takes place outdoors as to not heat up the kitchen. We have a fairly well-equipped outdoor kitchen which includes a BBQ grill, a flat-top grill, a smoker, and a camp stove.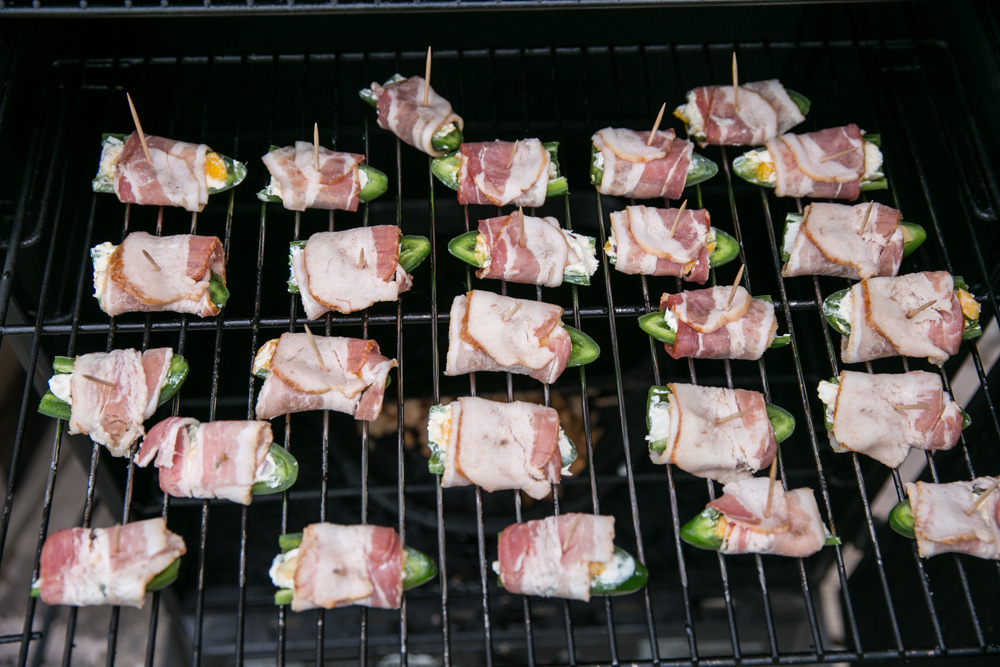 These Smoky Sweet Jalapeno Poppers are little mouthfuls are spicy, sweet, salty, and creamy. We have made jalapeno poppers in so many different ways but this is our favorite. Slice the jalapenos vertically from stem to end and scrape out the seeds and ribs. I use a spoon to scrape out the seeds and ribs but be sure to put the spoon directly into the dishwasher or hand wash. Don't make the same mistake that I have made and take a taste of the filling from the spoon or worse yet, offer someone else a taste. Learn from my mistakes. Fill with a delicious cheesy filling, wrap in bacon and cook in smoker until the bacon is crispy.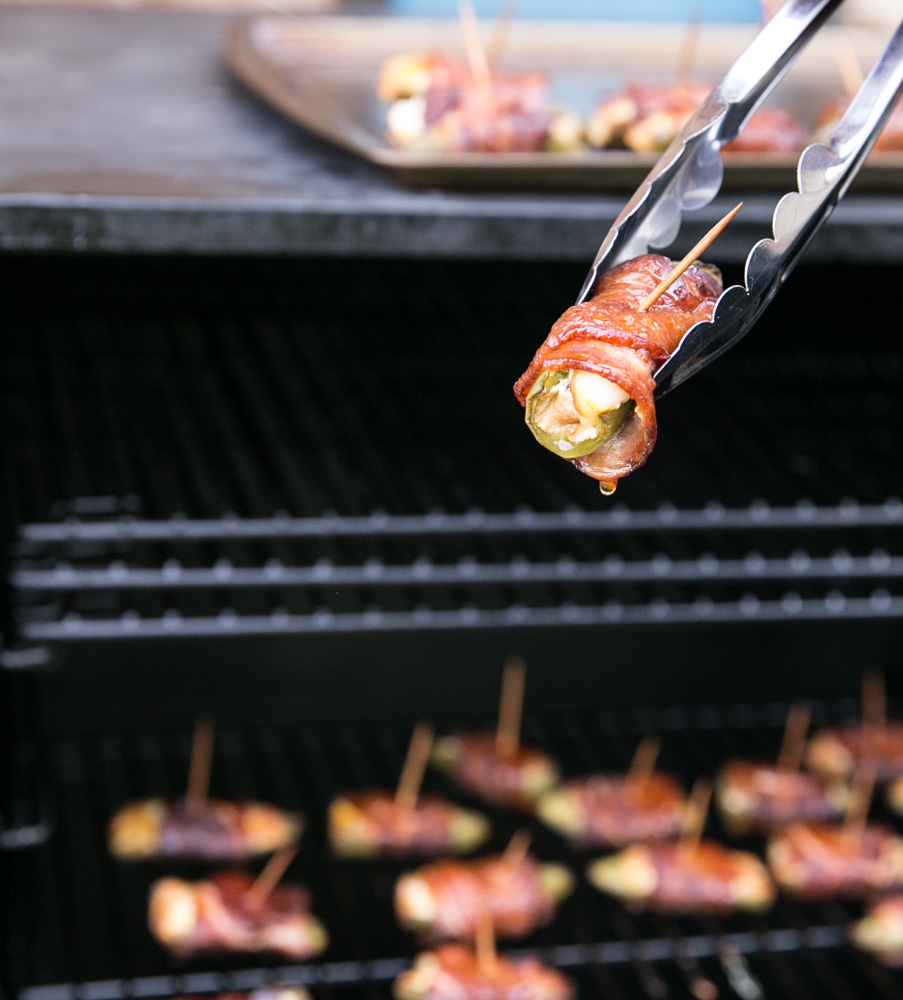 This iteration of jalapeno poppers includes diced mango and red onion in the cream cheese mixture. The mango is what gives the popper the hint of sweet. If you don't like mango or can't find ripe ones, you can swap out another fruit like pineapple. The red onion add a little bite, if you prefer a milder onion flavor you can swap with a shallot or green onion.
We have found that it is best to avoid thick cut bacon for poppers. Regular thinner sliced bacon cooks quicker and will crisp up without worry about overcooking the jalapeno.
If you like cooking outside, you might want to check out these recipes: