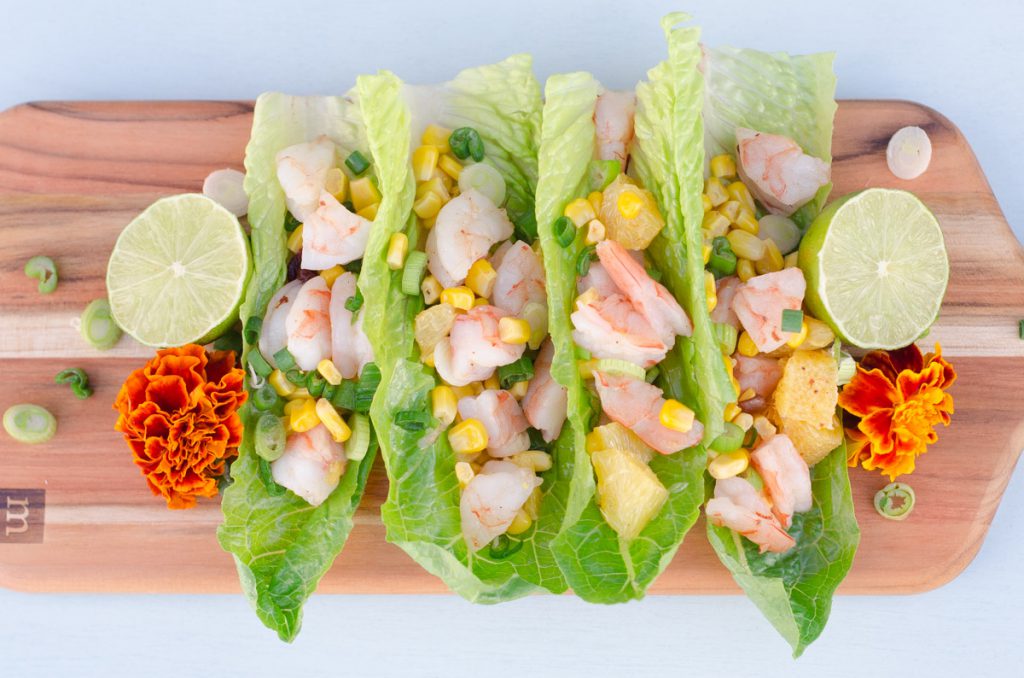 Let's be real here. I heart anything that I can scoop in a tortilla chip. If that scoopable dip contains seafood then I am over the moon. So, you can imagine my excitement as I prepped this shrimp and corn ceviche.
Sometimes, I will go on a bender of good health and stuff delicious fillings into leaves of lettuce (Romaine and Boston Leaf being my favs) instead of chips. Other times, I just want to scoop up delicious fillings into crisp, salty tortilla chips. I fall completely into the salty camp and would trade you cookies, cakes, and brownies for chips, nuts, and cheese any day of the week.
In the interest of full disclosure, this recipe would be at its best during summer when you could score fresh corn from the farmers market and roast it on the grill but it is also possible to make this dip year-round using frozen fire-roasted corn.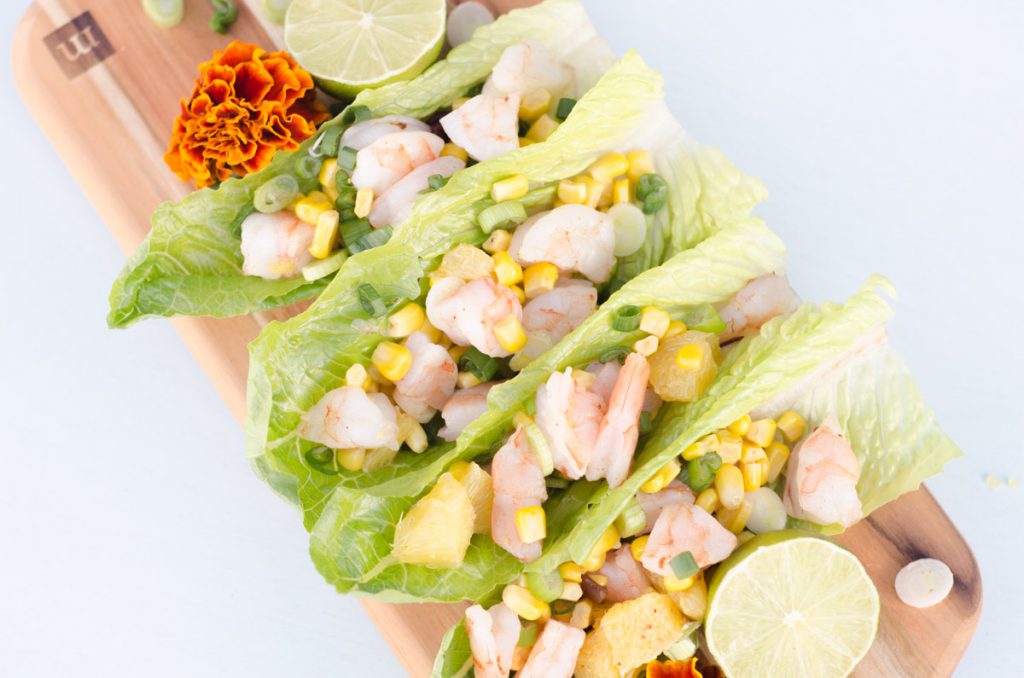 You can make this shrimp and corn ceviche several hours or a day ahead of when you plan to serve it. This makes it an ideal dish for parties or potlucks.
I used an orange as the citrus in the recipe but you could also use grapefruit if you preferred. Blood oranges would also make a dramatic and visually appealing substitution in this shrimp and corn ceviche recipe.
In addition to serving shrimp and corn ceviche as a dip or filling in a lettuce cup, you could also top the ceviche onto a bed of greens for a light lunch. I would serve the shrimp and corn ceviche with a crisp white wine like a Sauvignon Blanc or a summer beer such as a Hefeweizen.
As the weather warms up, what are your favorite recipes, drinks, and music to listen to while you enjoy the sun-filled days? Drop a comment below and let's get this warm-weather party started!
How to Make Shrimp and Corn Ceviche