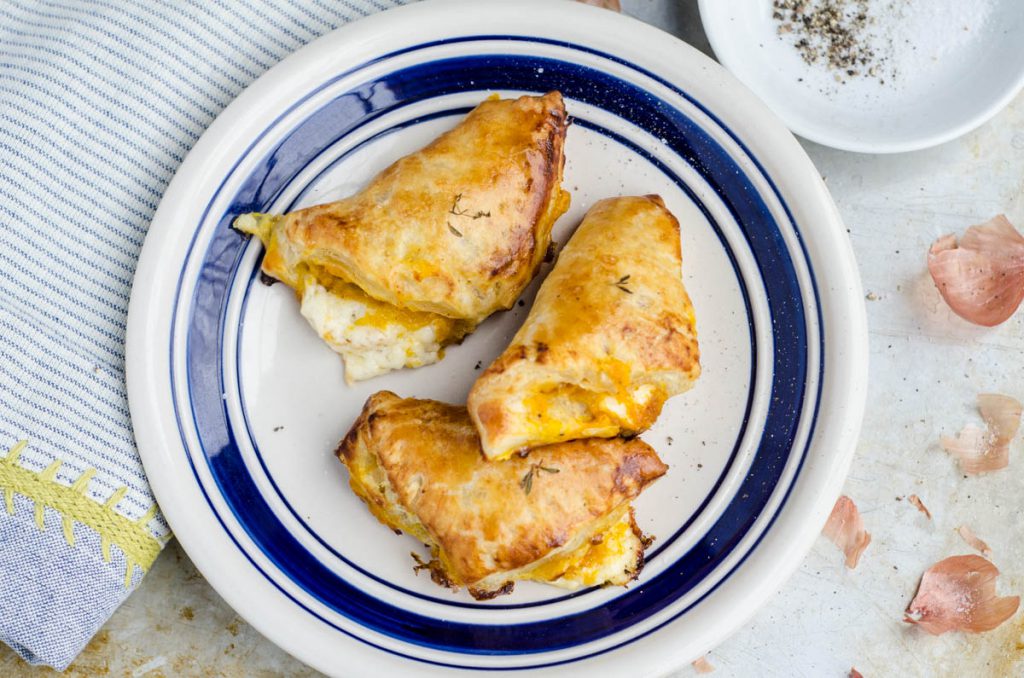 A neighbor once told me that she had never met anyone who pleasure read cookbooks before she met me. She made that comment years before blogs and the internet were a thing.  I wonder what she would think if she knew how much time I spent perusing food blogs these days. There are a ton of really, really good ones. I mean they not only have delicious-looking recipes but also breath-taking photographs.
This recipe is inspired by the Kabocha and Havarti Pocket recipe on the I Will Not Eat Oysters blog. I was practically drooling when I saw the photos she posted.  Plus, who doesn't love roasted squash at this time of year? It's so seasonal, baby!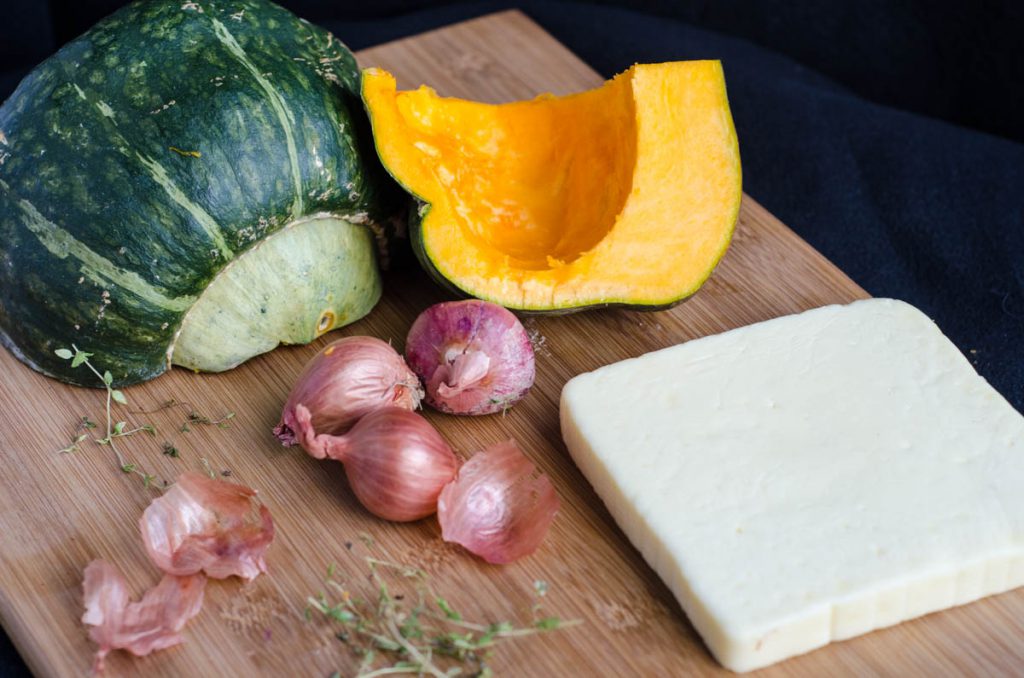 I have been actively seeking out recipes using winter squash because my friend Laraine had a bumper crop of winter squash this year and generously shared her harvest with me. I used a buttercup squash for this recipe but you could substitute butternut, red kuri, or kabocha squash too.  The process will be the same regardless of which squash you chose. You will want to use a really sharp knife to cut through the hard skin of the winter squash. I quartered the squash and scraped out the seeds and strings. If you use butternut squash you will only need to cut it in half lengthwise instead of quarters.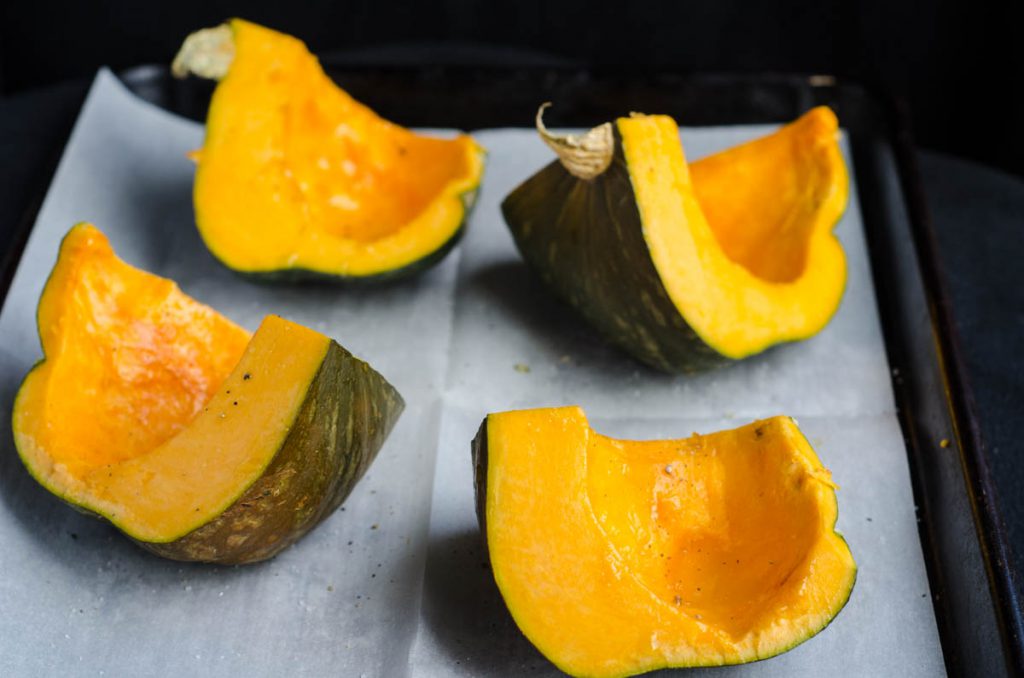 Another modification that I made to the recipe was to add a bit of heat to the roasted squash filling. I added chipotle chili powder, cayenne pepper, and a little drizzle of maple syrup. I thought the sweetness of the squash and creaminess of the Havarti could stand up to the additional spices. I am happy to report that the result was delicious! In keeping with the fall flavors I also used apple cider vinegar instead of the champagne vinegar called for in the original recipe.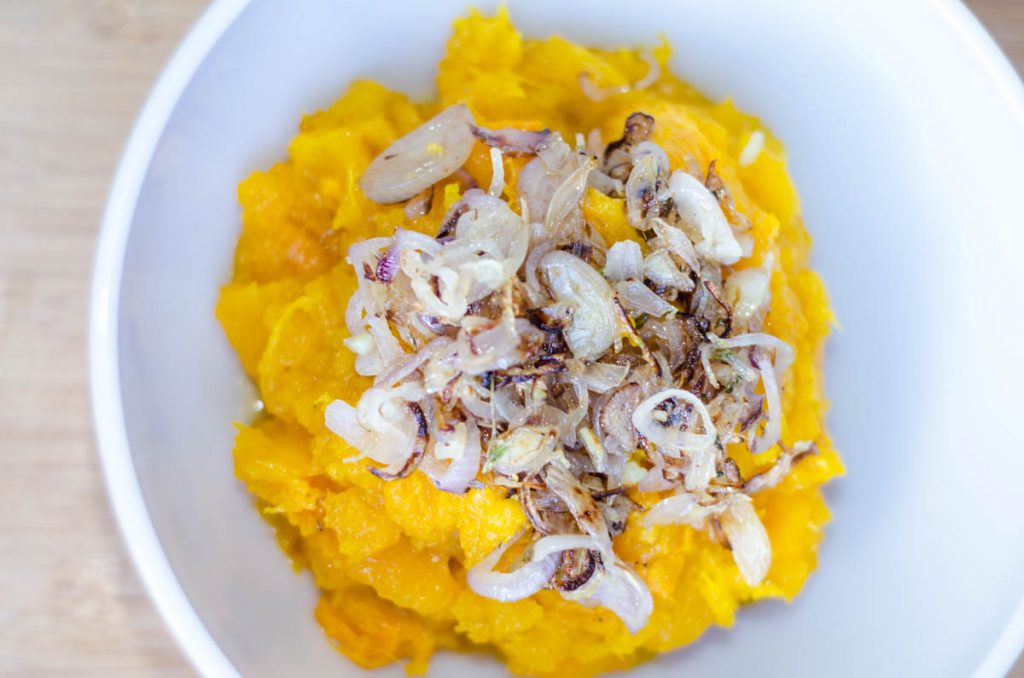 These tasty little treats are super versatile too. You can make small puffs which are perfectly-sized appetizers which can be eaten in two bites. Or, you can make larger puffs and serve them as an entree. I would pair the larger puffs with a salad and crisp Sauvignon Blanc.